N.D.M.I.T Changing Lives Since 2016
Available Pan India.
Trained 1000+ Students.
100% Job Satisfaction Rate.
Professionally Trained Trainers.
5 Branches | Internationally Recognized Certifications | 100% Placement Record | Google Certified
Know What You Will Learn!
Our |
"Idea"

, "Vision"

, "Mission"
Enable India Digitally | Solve unemployment problem for Indian youth| Making you success our #1 priority.
In today's Era, lots of new opportunity with high growth potential with unlimited job opportunity is available but only for those having that skill set. That's the main reason why there is lots of unemployment in India & on the other hand, there are sectors like digital marketing where job positions remain vacant due to lack of skilled Manpower.
The Indian education system often falls short in equipping students with the skills essential for viable earning prospects. Unemployment looms as the most pressing concern, casting a shadow over India's progress. Within the global context, India boasts the largest youth population, an asset ripe for effective utilization. Yet, the potential remains untapped, largely due to the absence of proper guidance and mentorship. Students grapple with career choices, investing valuable time in degrees that fail to translate into earning capabilities.
Here, NDMIT emerges as the beacon, imparting trending skills with exponential growth potential. Possessing the right skill becomes the guarantee for a thriving, high-growth career. We are here to nurture those skills within you, facilitating the realization of your latent potential. Unlock your untapped talents by embracing the highest growth skills, dispelling the specter of unemployment through digital empowerment. Our enduring vision for the nation is unemployment eradication, empowering each of you to contribute not only to your family but also to our country's GDP.
It's Execution |
"Results"
Delivered 1,000+ Digital Marketing Specialist Annually.
Management / Executive Level Placements
Start with a Free Live Master Class
Learn about Many Digital Marketing Modules Like SEO, SMM, Paid Media, Google Ads, and Many More in Just 45 Mins Master Class.
Transitioning from Low-Growth to High-Growth:
Unveil the NDMIT Secret System
Have you been grappling with a trajectory of low growth and stagnant prospects? It's time to pivot towards the High-Growth version of yourself. Introducing the NDMIT secret system, a potent avenue to secure your inaugural job within 120 days – even if prior attempts have yielded naught. Embrace this transformative journey and redefine your career trajectory.
To make you able to crack any interview only 2 things required.first one is the skills that you will develop during master program &second important thing is to communicate interviewer about your capablity. Imagine someone having very good skill set but not able to communicate your skills because of baseless fear.
You will be developing your overall character, you will become fearless under our guidance & the language barrier will mean nothing to you.
Do you know? Your resume defines you makes you an asset, it makes you more than the average working professional. It presents you as a specialist in the eye of the company.
This one is controversial statement but if you complete your Training with NDMIT you will get sure shot placement that our past record tell.You can checkout all the reviews and comapny details here(Link for that section).It doesn't mean that it will happen with some magic and without putting efforts.You have to promise your 100 percent dedication towards training in next 4 months and in reward your goal will be achieved. Since 2016 we have successfully placed 5000+ students in their dream company
Either you are Student or Working professional or a House wife our curriculum is 100% flexible in accordance to your needs.
You will get trained on the curriculum which is consistently researched and developed with experts from various industries. This ultimately makes you an asset in today's world & become top choice of Companies Hr. Guidance for 100+ Live ToolsDonec vitae sapien ut libero venenatis faucibus. Nullam quis ante. Etiam sit amet orci eget eros faucibus tincidunt. Duis leo. Sed fringilla mauris sit amet nibh. Donec sodales sagittis magna. Sed consequat, leo eget bibendum sodales, augue velit cursus nunc,
This New world believe in implementation &you will be paid on the basis of what you can implement .NDMIT's Digital Marketing Capstone project will give you an opportunity to implement the skills you learned in the Digital Marketing Associate Master's Program.
Force Behind The Leading Organization
The inception of NDMIT germinated from the minds of two dynamic individuals – Mr. Rahul Pandey, the Director of NDMIT, and Mr. Shahbaz Hassan, the Co-Director and Chief Training Officer of NDMIT (Digital Marketing Training Institute). Their collective vision and expertise stand as the bedrock upon which NDMIT thrives.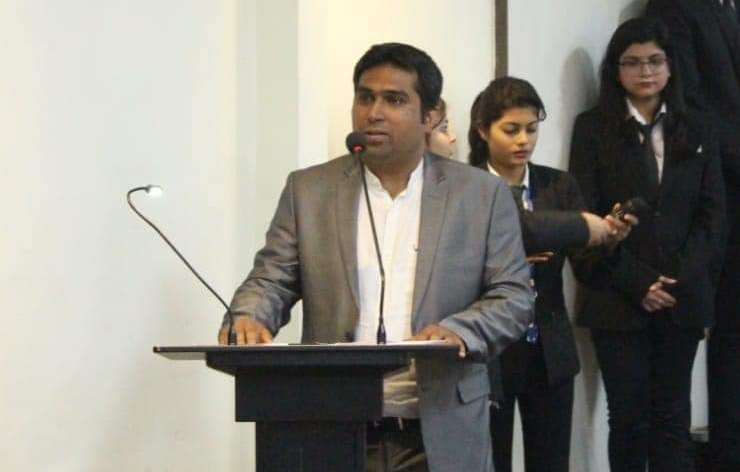 Mr. Rahul Pandey
Director | Serial Entrepreneur
Rahul Pandey, a strong entrepreneur, starts NDMIT to help young people in India become more innovative and achieve their digital goals. With great enthusiasm, he set out to explore areas of Digital Marketing that haven't been touched before. This passion led to the creation of NDMIT (National Digital Marketing Institute & Training), showing his unwavering determination.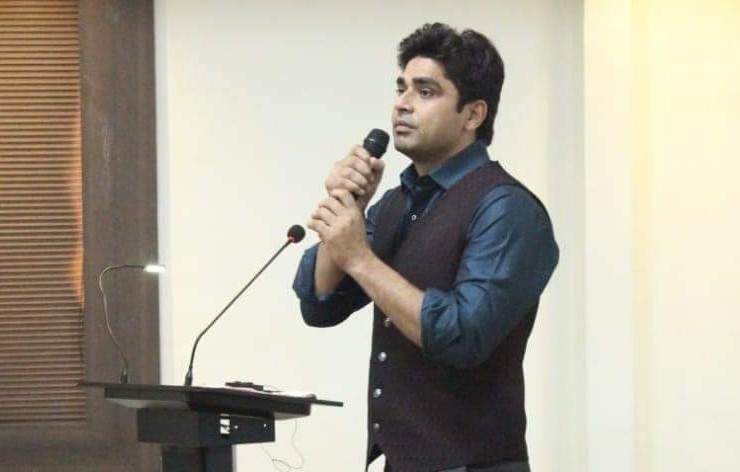 Mr. Shahbaz Hassan
Co-Founder | Chief Training Officer
Mr. Shahbaz Hassan, the co-founder and guiding light at NDMIT, embodies a profoundly positive persona. With a decade-spanning experience in the corporate dimensions of Digital Marketing, he stands as an epitome of expertise. His academic journey, crowned by an MBA in International Business from Amity University, underscores his role in shaping NDMIT's legacy.
What Does Our Students Say About Us
NDMIT is the top digital marketing institute in Allahabad offering the greatest digital marketing course, making it the No. 1
It is the Best Digital Marketing Institute in Prayagraj. I would highly recommend to join as it has the best faculty and provides great opportunity to upgrade your skill set.
Vaibhavndmitteamg
2022-10-31
NDMIT course modules cover all aspects of the modern-day digital marketing industry. Furthermore, trainers are very friendly and always ready to help."
It has been one of the most rewarding learning experiences at Ndmit Allahabad and has now taken my career to a next level with their placement assistance. The modules are well-designed and the coaches are well-versed in their subjects. The SEO module and website module by the Respected Shahbaz sir and Copywriting session were my personal favorites. I received prompt placement assistance and am now placed at a Digital marketing agency of my choice I'm very excited about this upgrade in my career and a major chunk of the praise goes to Ndmit Allahabad. This is one investment everyone must make toward their career in Digital marketing that will pay rich dividends. All the Team!
NDMIT is the No.1 digital marketing course in Allahabad, from here I have learned amazing digital marketing skills with ease. After just completing the 6 month course I have got an amazing job opportunity with a decent package. Thank you Farheen ma'am, Jai sir and NDMIT for your guidance.
Somu Prajapati
2022-10-31
NDMIT is the best digital marketing institute with 100% placement support in Allahabad . The faculty at NDMIT are extremely keen about their work. They not only clear all the concepts but also ensure that no student leaves the classroom carrying doubts in their minds. They care and support us whenever we need even after the completion of course
A stimulating course that emphasises the advantages of contemporary digital tools and connects them to marketing theory and how digital tools are altering the marketing landscape. highly suggest. I want to thank Rahul sir and everyone else at Ndmit for this wonderful education. Additionally, the precise session held specifically for the interview portion was gorgeous and extremely beneficial for our careers. We are very grateful to Ndmit for organizing it.
Shivani Kesarwani
2022-10-31
NDMIT is that the best digital marketing institute in Allahabad it's been life changing. Had nice expertise and had gain best digital marketing skills and got best institute here. If you really want to become a master in Digital Marketing you must have to join NDMIT they will teach you everything from start to end or you can say from basic to advance and covers all the topic in depth.
Without a doubt, NDMIT is the best Digital Marketing Training Institute and it is so for a reason! The quality and level of knowledge they provide are top-notch. Along with training and education, they provide value! They have a high placement rate and are one of the most affordable institutions.
The placements given by NDMIT are also great .if you are looking to get into digital marketing , NDMIT trainer who taught us were friendly and made us feel compfortable . the way they were interactive showed that every experienced and knew what they were doing it really helped me a lo