John Mueller, Google Search Advocate, recently expressed his firm belief that technical SEO remains an essential component of search engine optimization, rejecting the notion that its importance is diminishing. This response follows a comment made on Twitter by X, which suggested that technical SEO was becoming less important.
Technical SEO is all about making your website and server better for search engines to crawl and index (which helps boost your organic rankings).
A technical SEO expert is responsible for making sure your website is up to snuff when it comes to Google and other search engines. They'll take care of things like fixing technical issues, speeding up loading times, and even building backlinks to make your website more authoritative.
What is Technical SEO and how does it affect SEO?
John Mueller recently talked about how important technical SEO is for a website's success. Even though SEO is always changing, Mueller said that technical SEO is at the heart of all open web sites. Google always looks at technical signals when ranking a website on certain keywords.
It all started with a quick video from Google Search Central talking about website redirects. But it's actually part of a bigger conversation going on in the SEO world right now, which got a lot more attention after Google updated their ranking systems docs.
Ñ This text does not suggest that page experience is outdated or that it should be disregarded, such as Core Web Vitals and mobile-friendliness. Rather, it suggests that in order to be successful with Google Search's core ranking systems, page experience and other aspects should be taken into account.
Technical SEO is all about making your website better for search engines. It's all about making tweaks and improvements to your website's tech so it's more search engine friendly. It'll be even better in the era of artificial intelligence and machine learning.
Interested in Learning Digital Marketing, Get Modules list.
There are a couple of reasons why people think technical SEO is dying out. One of them is that Google's algorithm changes all the time. It can feel like SEO rules change all the time, and that's why technical SEO doesn't matter anymore. But the fundamentals of technical SEO stay the same, no matter what the algorithm changes. Another reason why technical SEO may be in decline is the increasing emphasis on content marketing alongside other forms of search engine optimization (SEO). Content marketing and other SEO techniques are not inextricably linked to technical SEO. Technical SEO and content marketing work well together. A well-executed technical SEO strategy can help to increase the visibility of your content and improve your search engine rankings.
The importance of technical SEO for the future-
A good SEO plan should include both on-page SEO and technical SEO. But, according to a SEMrush study, a lot of websites still struggle with technical SEO. So, it's a good idea to do an audit of your website regularly to make sure search engines can find and index your pages easily.
How Technical SEO Can Help Your Business -
Mueller's recent comments make it clear that technical SEO is still really important for a website to be successful. Even though the SEO world is changing, Mueller's statement makes it clear that tech SEO is still the foundation for all open web sites.
Search Engine Optimization (SEO) is often likened to accounting, with Burr Reedy asserting that "For the more complex matters, you should hire an accountant." Search engines are improving their ability to crawl, index and comprehend information, however, they are not infallible. If, for any reason, a searcher has difficulty understanding the purpose of your website or determining if you have what they are looking for, they will likely move on. 
FAQ – Frequently Asked Questions
How does a digital marketing course benefit me in my career?
A digital marketing course can bring a number of benefits to your career. Some of these benefits include:
Increased knowledge: By taking a digital marketing course, you will gain a comprehensive understanding of the various aspects of digital marketing, including search engine optimization (SEO), social media marketing, email marketing, and pay-per-click advertising.
Career advancement: A digital marketing course can help you advance in your current role or transition into a new role within the marketing field. With the increasing demand for digital marketing skills, a certification in this area can help set you apart from other candidates.
Stay up-to-date with industry trends: The world of digital marketing is constantly evolving, and a digital marketing course will help you stay up-to-date with the latest trends and best practices.
Improved skills and performance: With the knowledge and skills you gain from a digital marketing course, you will be able to implement more effective marketing strategies, resulting in improved performance and outcomes.
Increased earning potential: A certification in digital marketing can increase your earning potential, as the demand for skilled digital marketers continues to grow.

In conclusion, a digital marketing course can greatly benefit your career by providing you with the knowledge, skills, and credentials you need to succeed in the digital marketing field.
What is the fees for a digital marketing course ?
Ans: The fees for a digital marketing course in Sonipat range from INR 10,000 to INR 1,00,000 depending on the level of the course you opt for. NDMIT Online Digital Marketing Course fee is INR 40,000 + taxes which is inclusive of placement assurance.
Can I learn digital marketing on my own ?
Ans: Yes, you can learn digital marketing on your own with the help of free videos and courses on YouTube – although the credibility of these courses is often unknown. But it doesn't have to be this way. Instead, you can learn digital marketing with NDMIT Online Digital Marketing Course where you will learn from industry experts and also receive a certification straight from Sonipat instead of anywhere else in India! NDMIT gives you 100% Placement assurance.
Is Digital Marketing a good career ?
Ans: Digital marketing is a great job path. Being a relatively new industry, there are many challenges and opportunities – each highly dynamic. Competitive salary + incentives as well as flexibility with your schedule make this ideal for nearly anyone from entrepreneur, technology focused to analytical individual.

NDMIT is Asia's leading digital marketing institute. Since its start in 2016, NDMIT has set new standards for education around the globe. We have trained more than thousand Students globally in various aspects of digital marketing.
Taking a future-oriented approach to learning, NDMIT ensures its students receive a customized, relevant curriculum that will help them upskill for their careers.
What their Students says about them ?
Get the Detailed Curriculum and faculty member list.
Why choose NDMIT for a digital marketing course?
Free Internship
Centralized level training
Career counseling
Book free demo
100% placement assistance
24*7 Mentor support
Online classes support
Work on live project
Mock interview session
Personality development – with no cost
Learn from industry expert trainer with our founder and co-founder
Attend 3 free live classes online/offline
Hand-to-hand support
Learn corporate sector Etiquette
One on One mentorship support
Career Guidance
Recently Placed NDMITians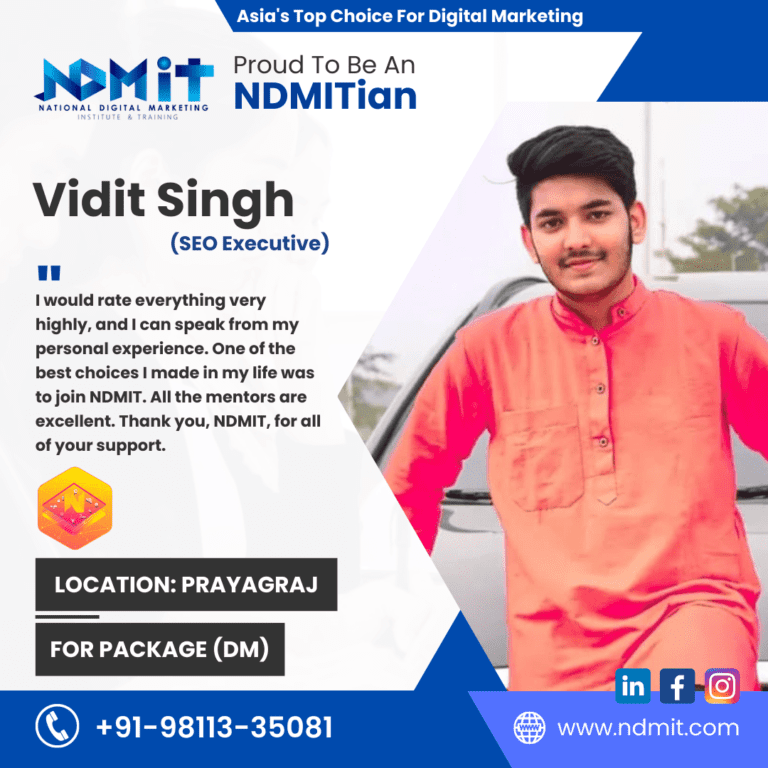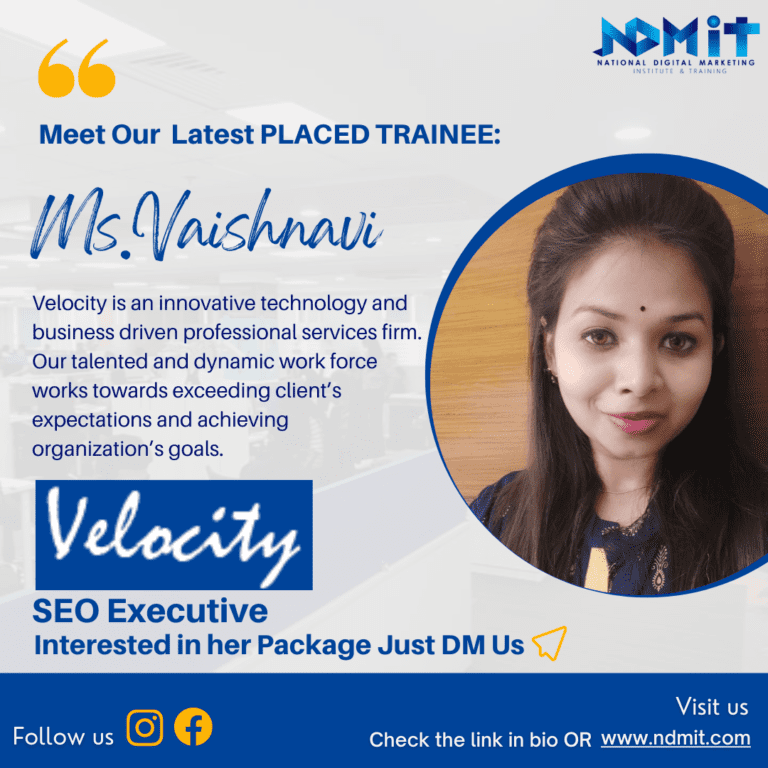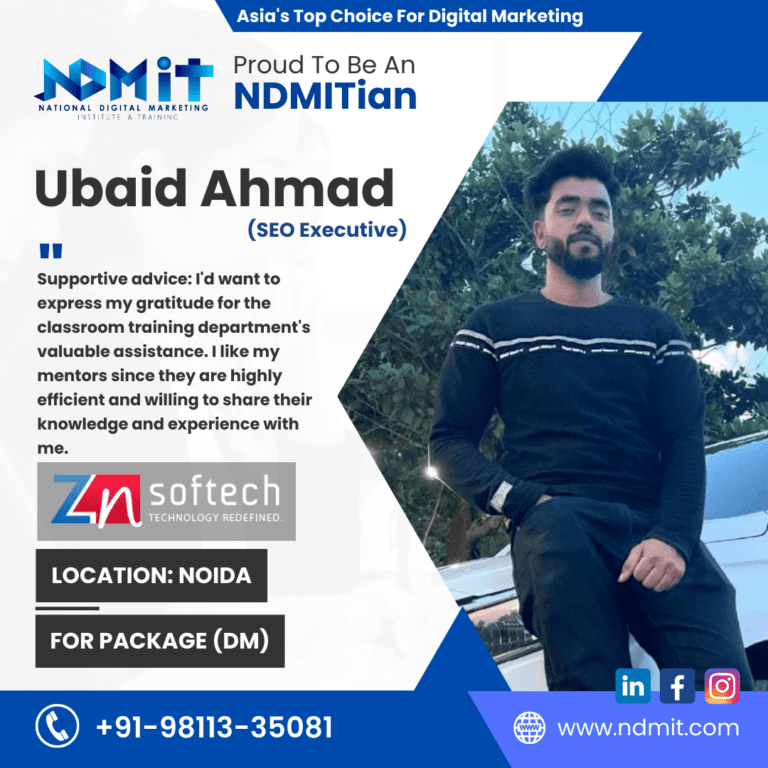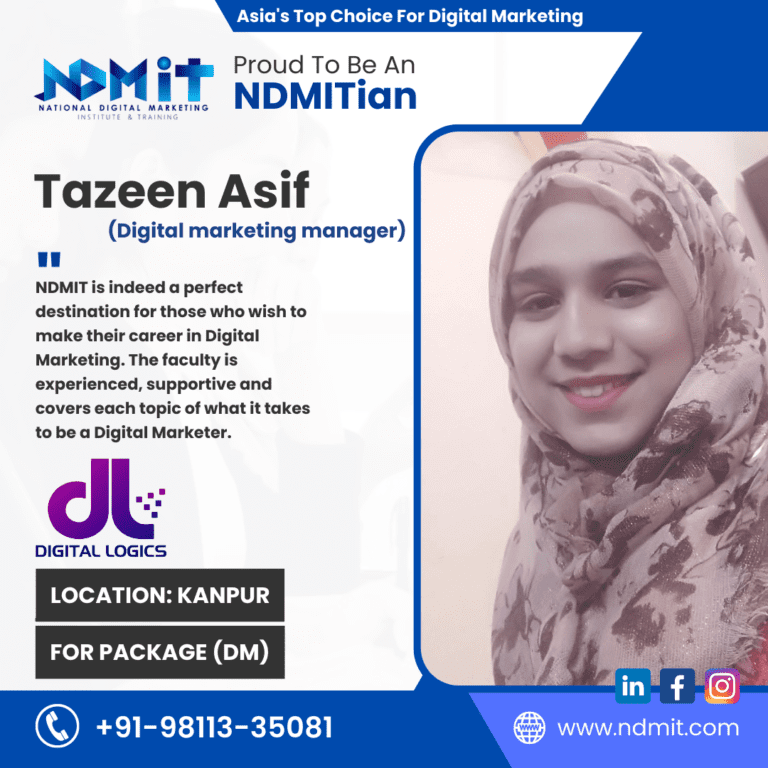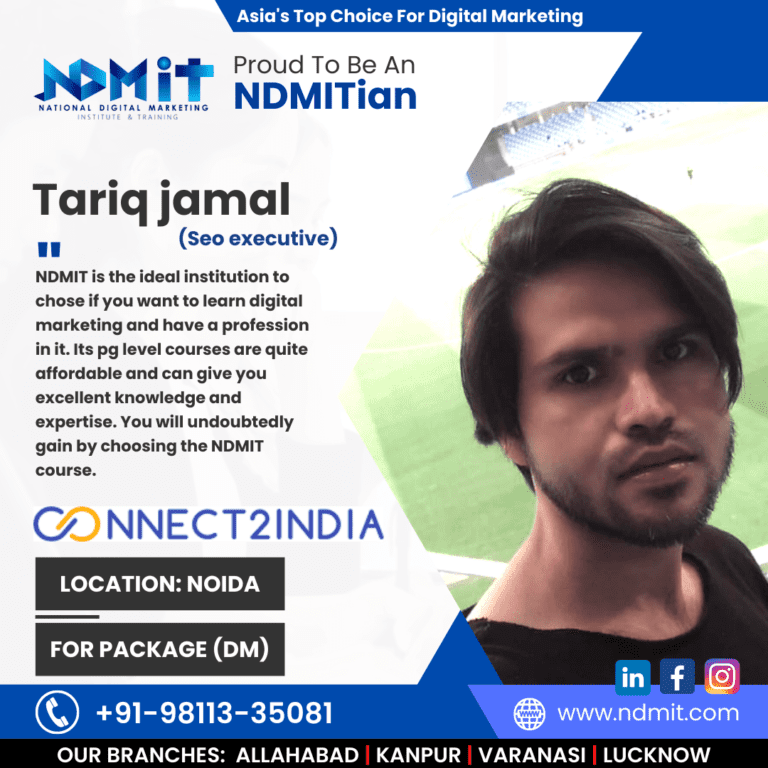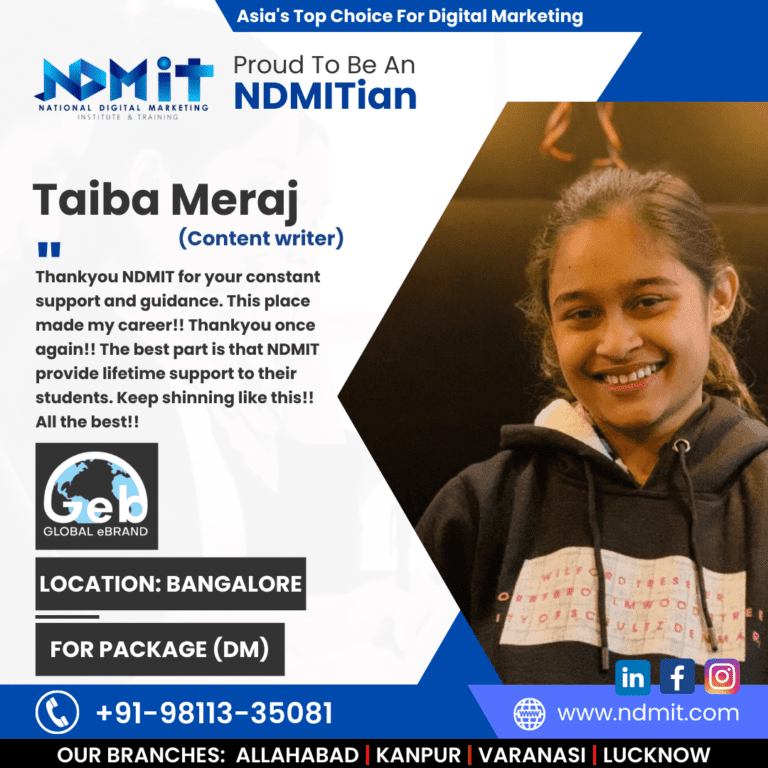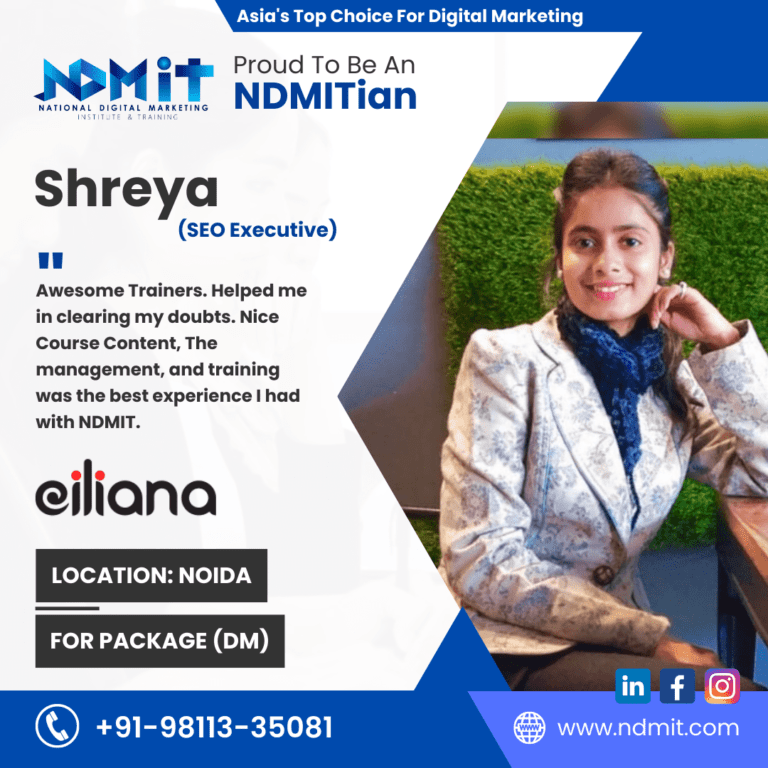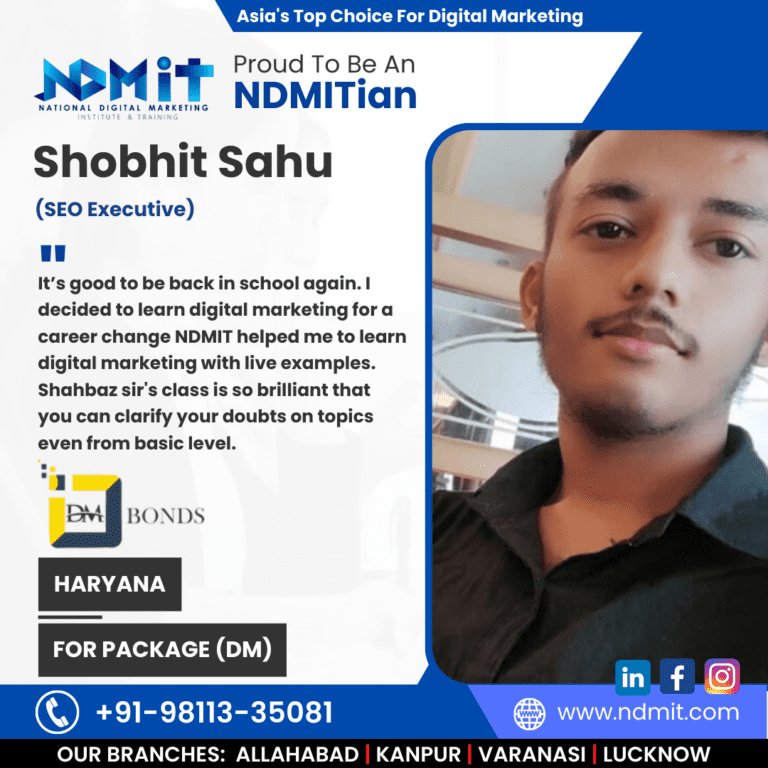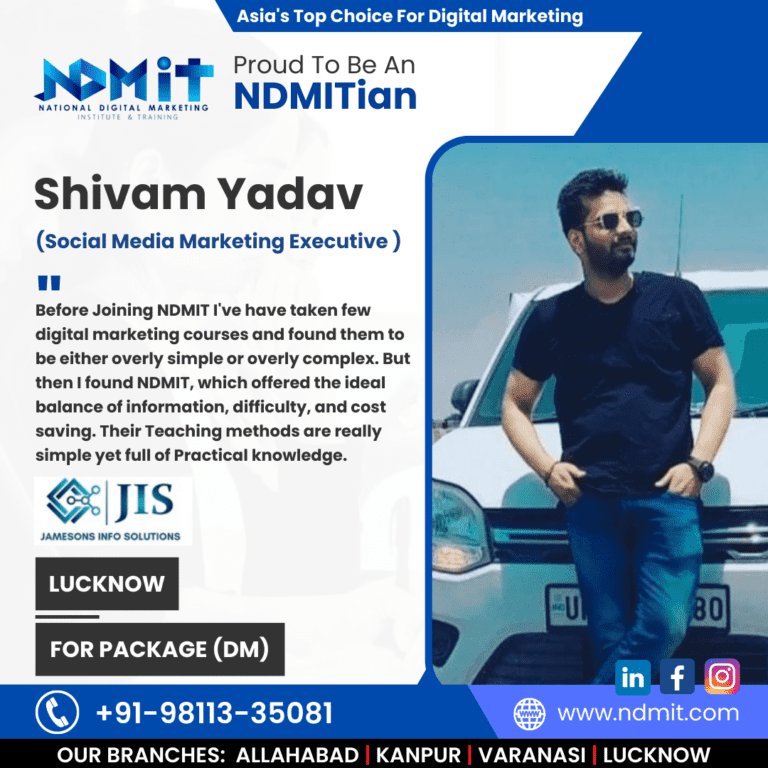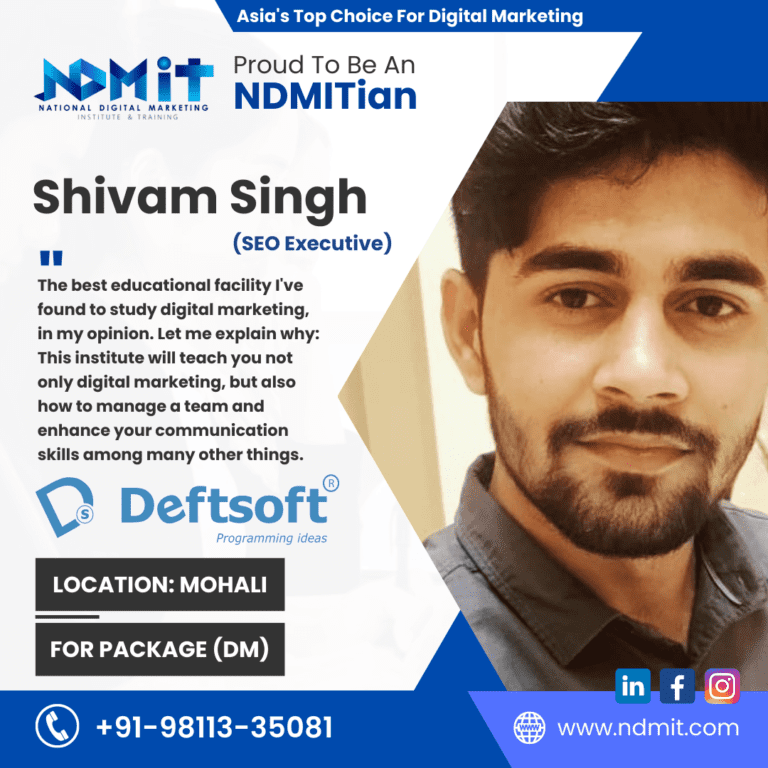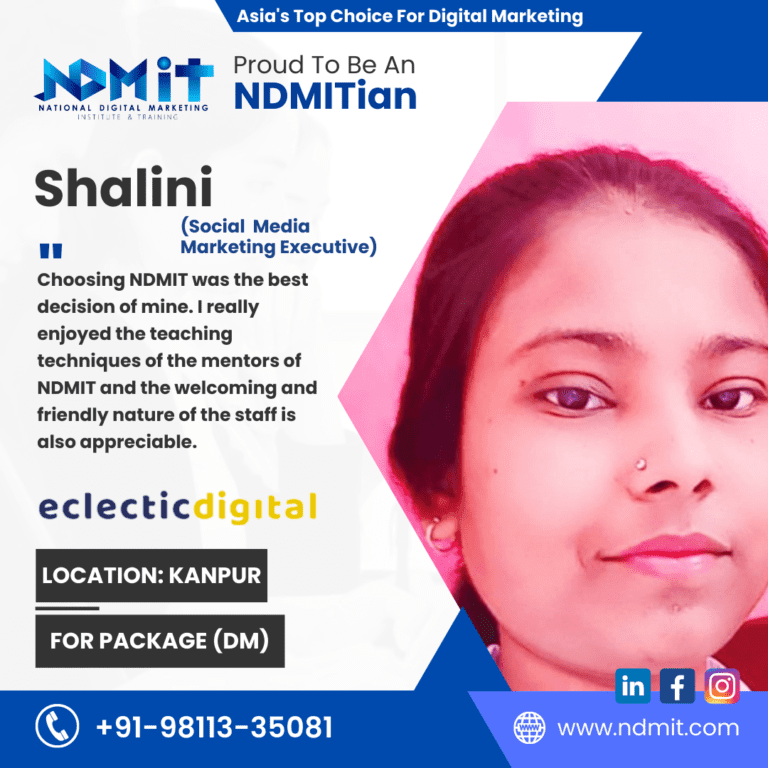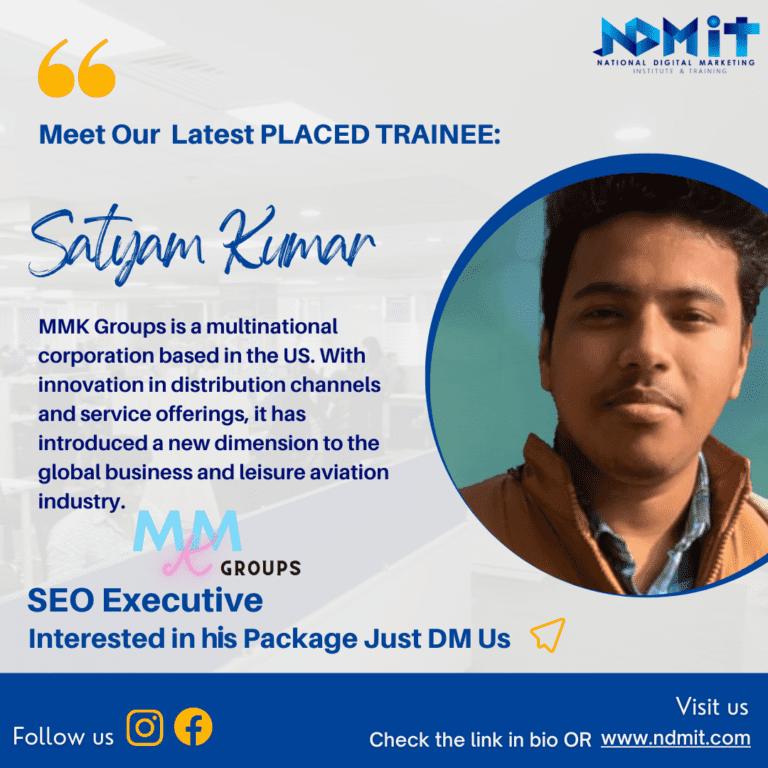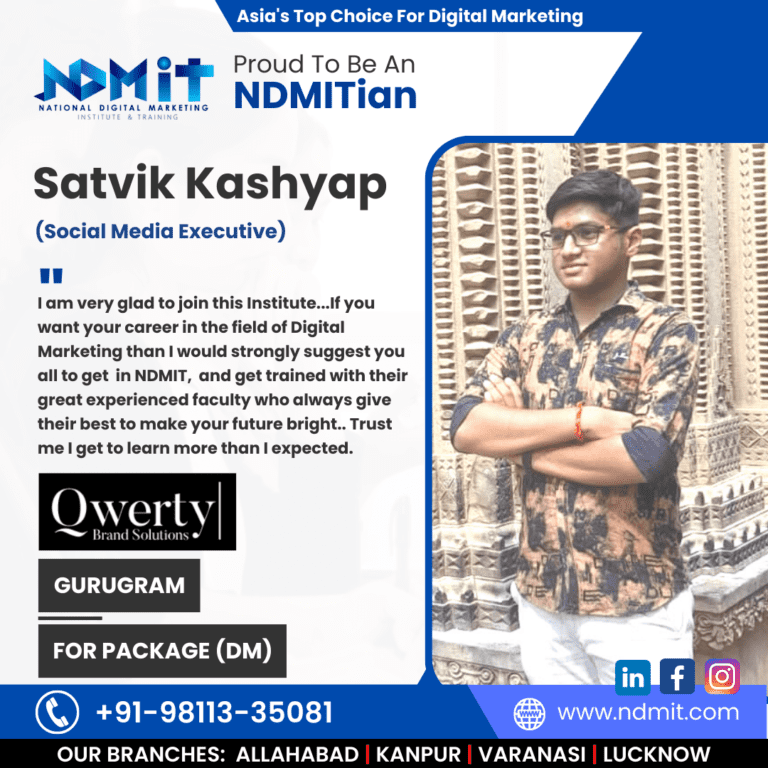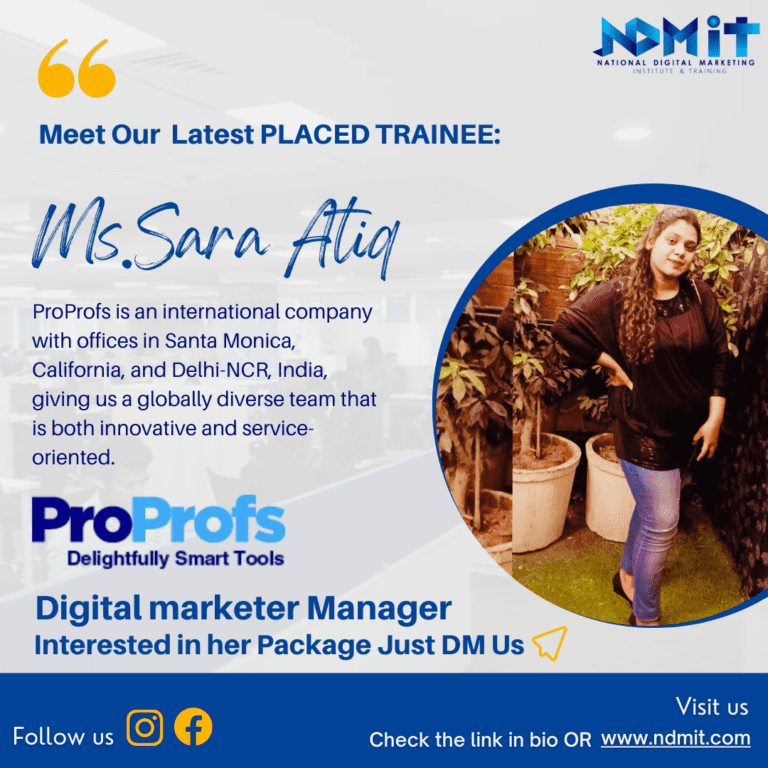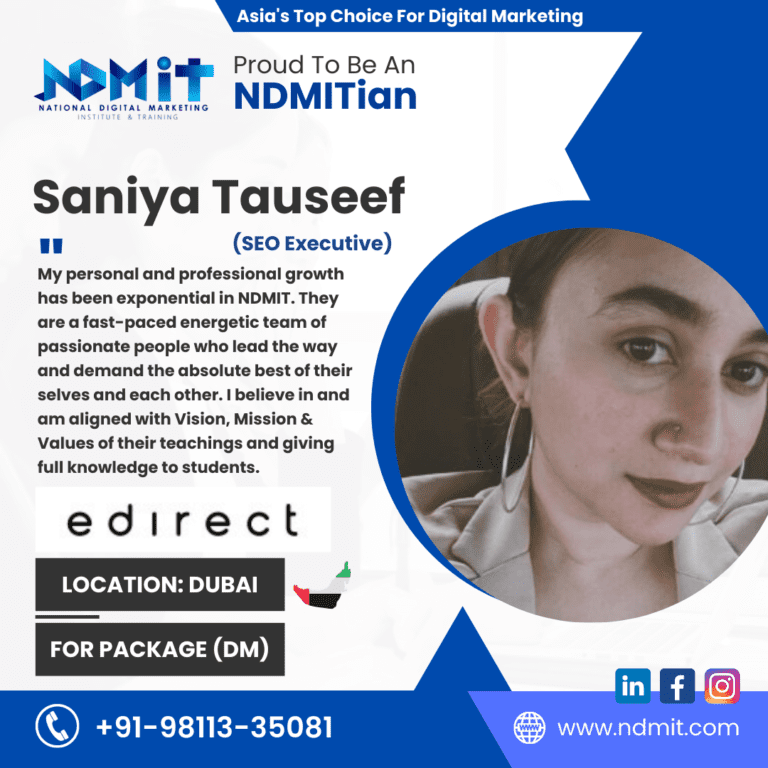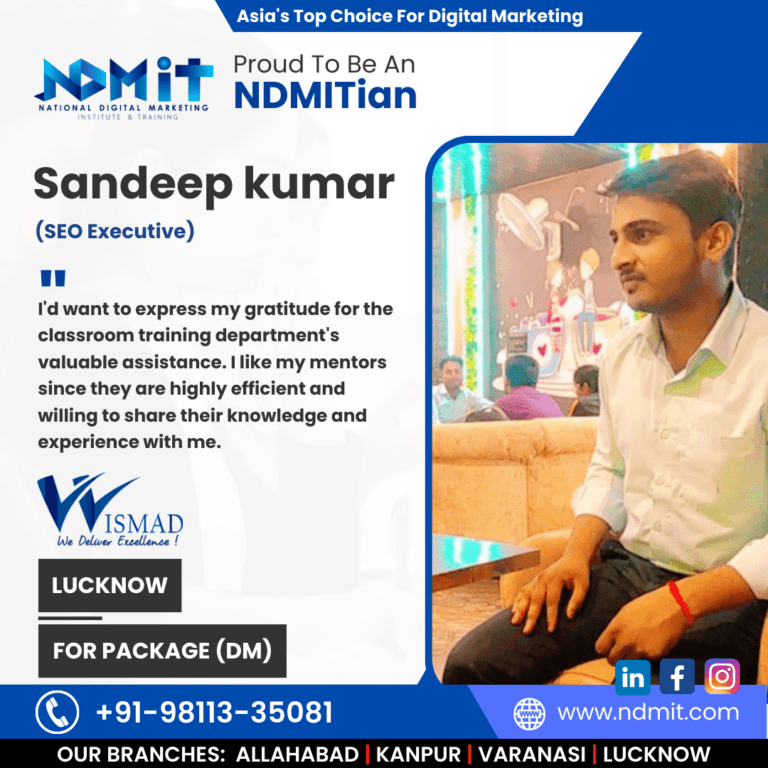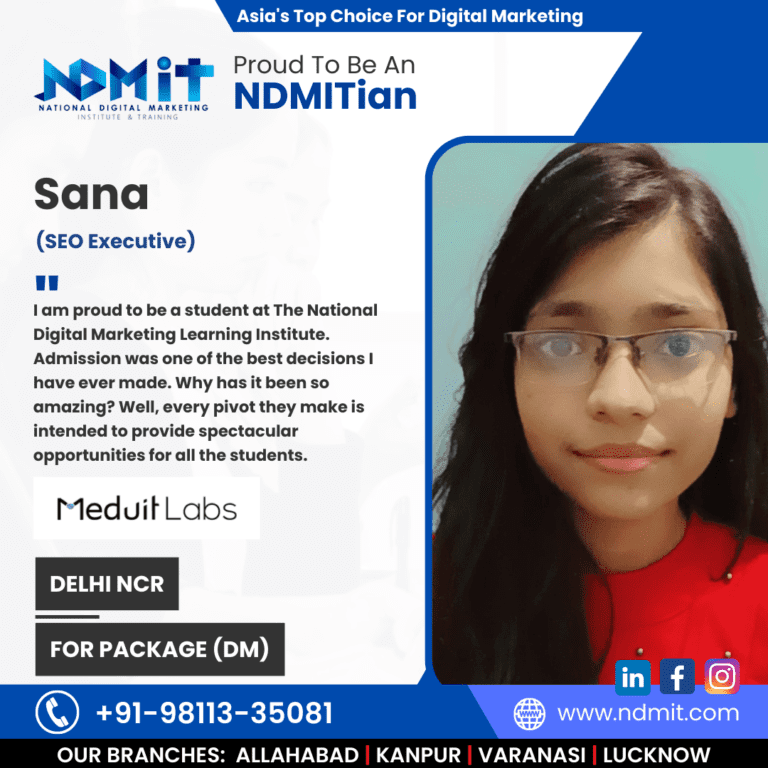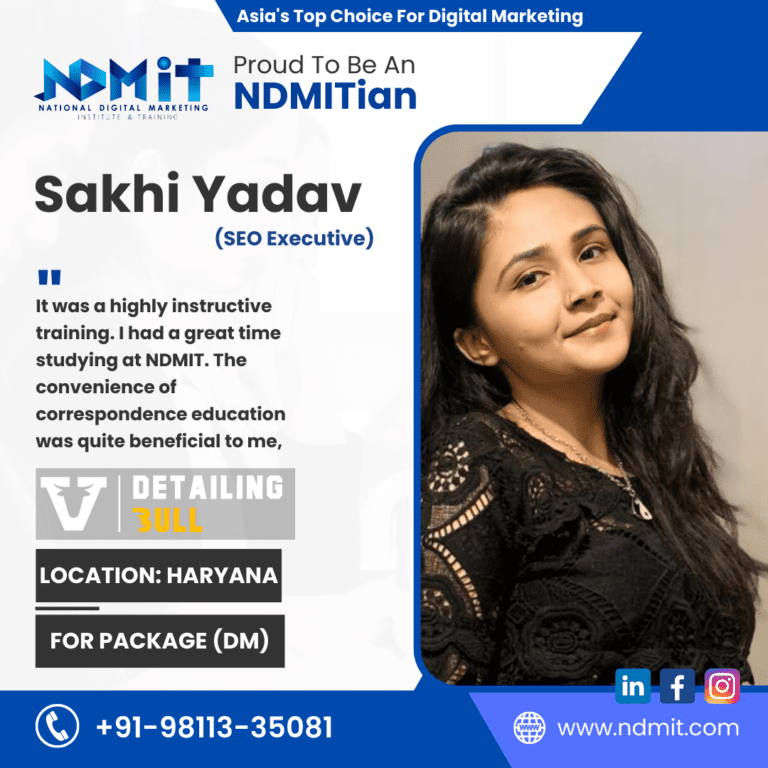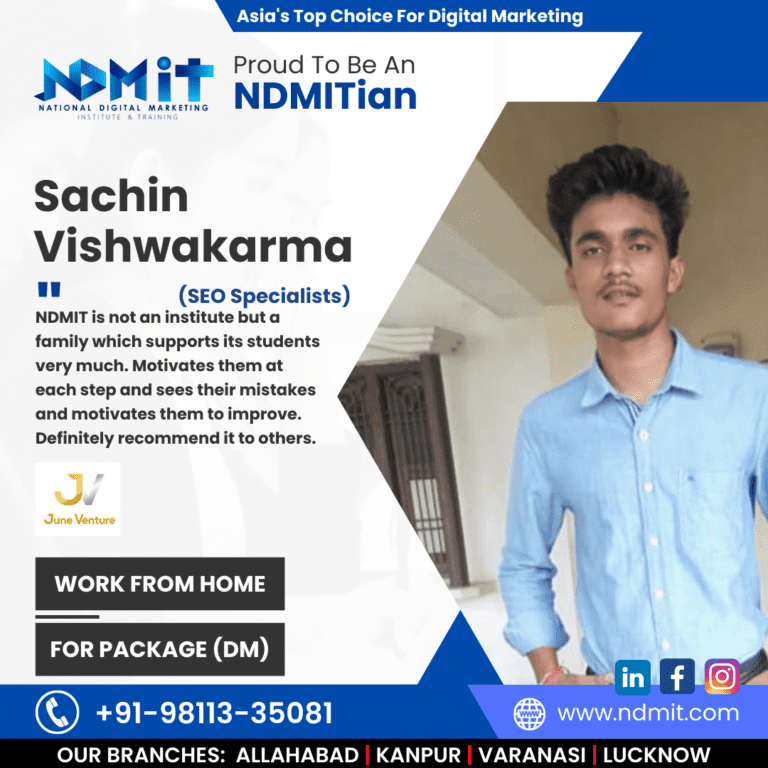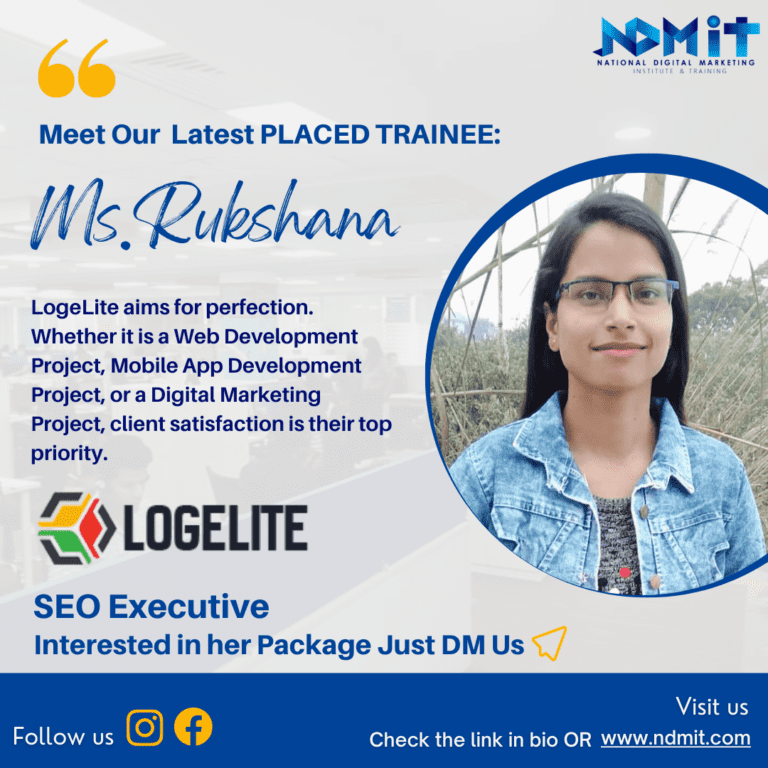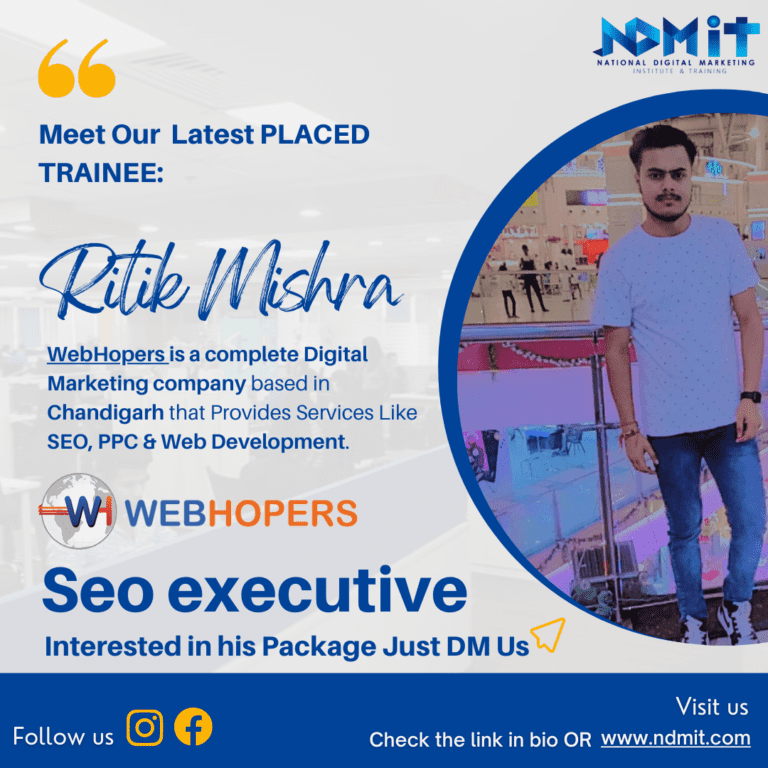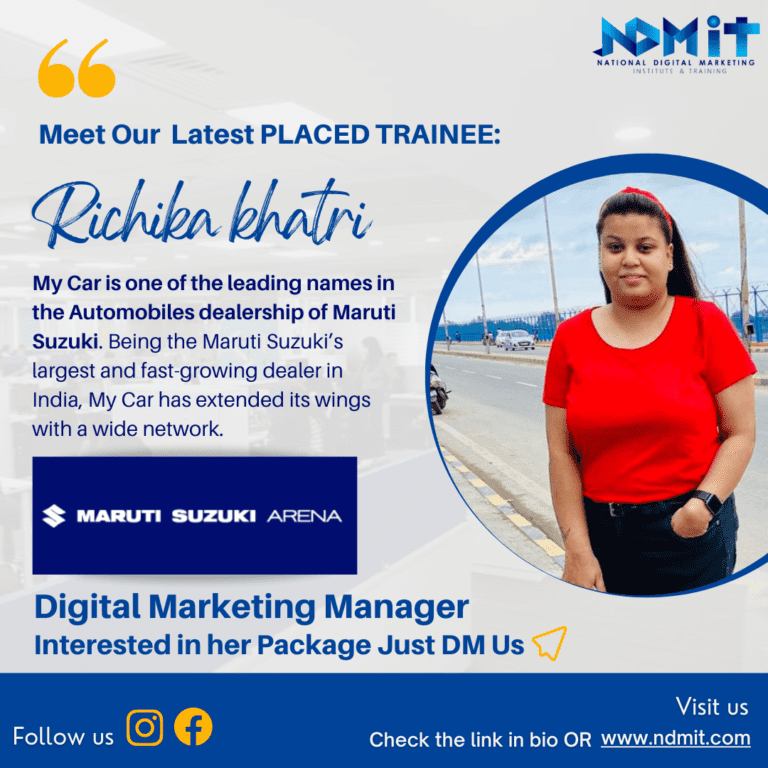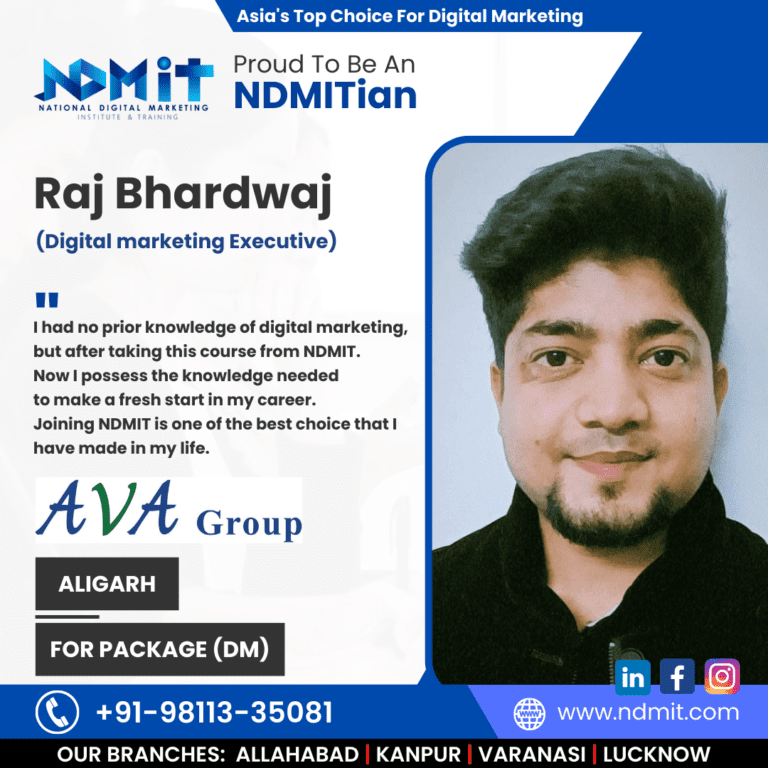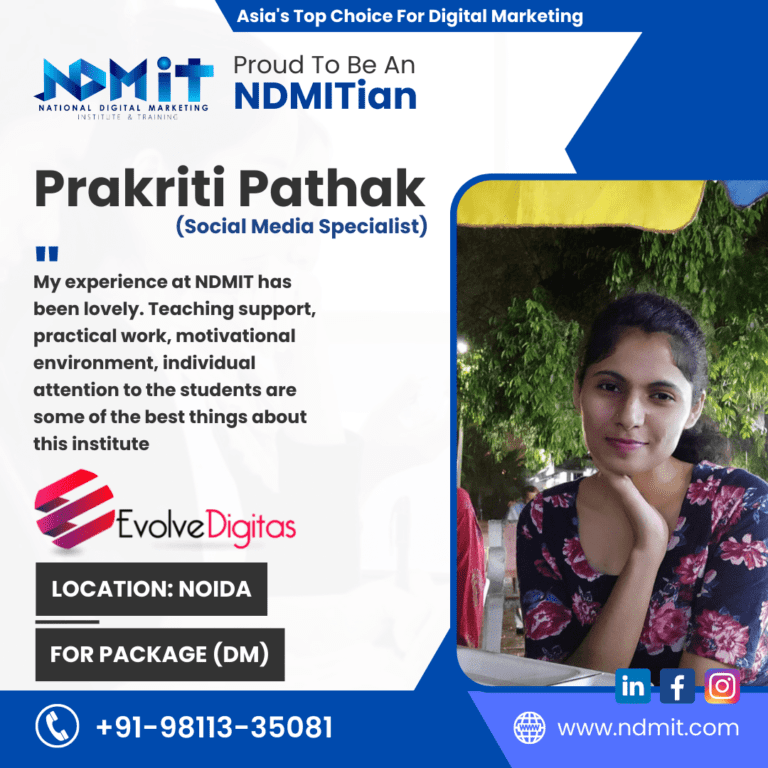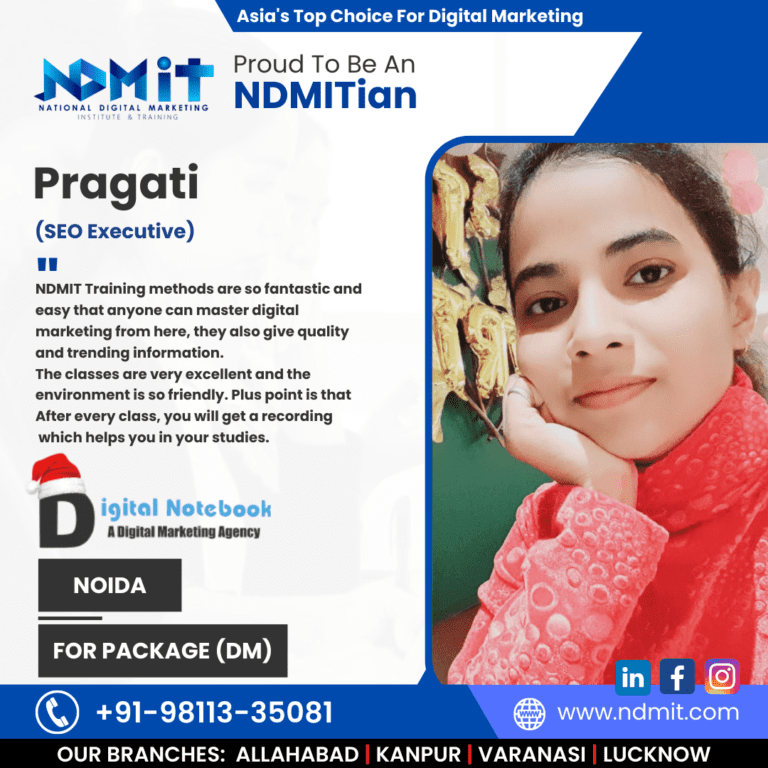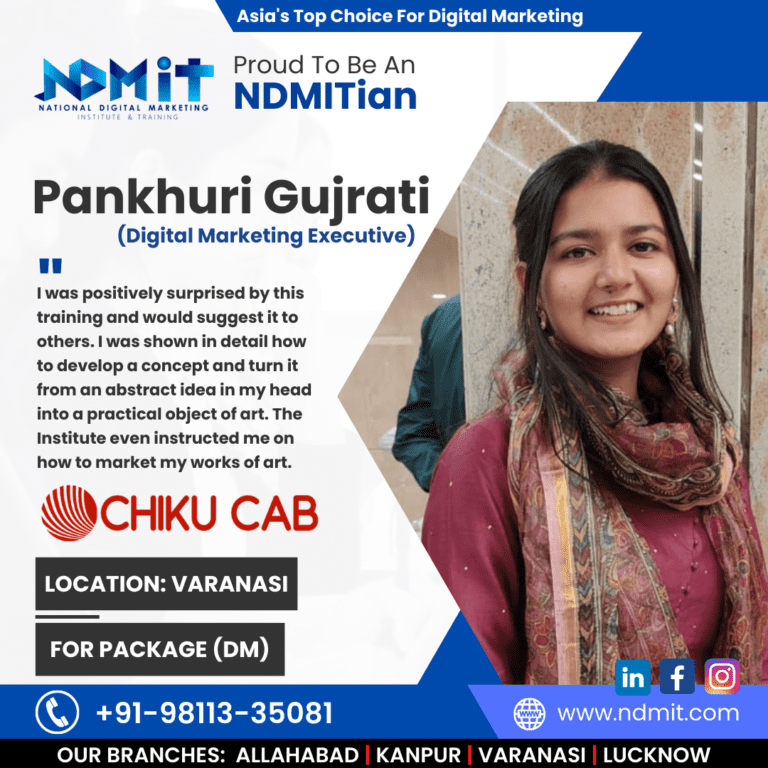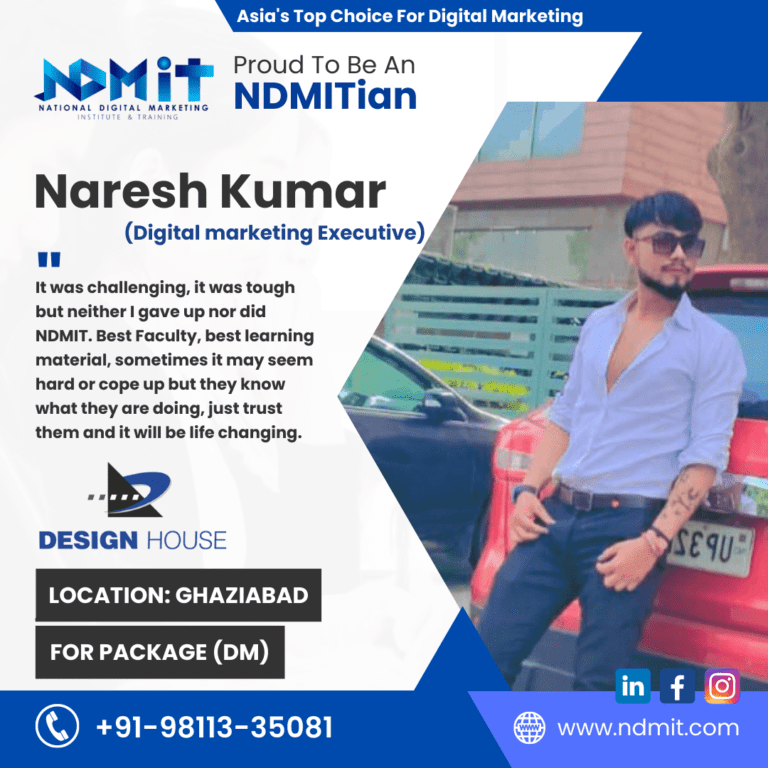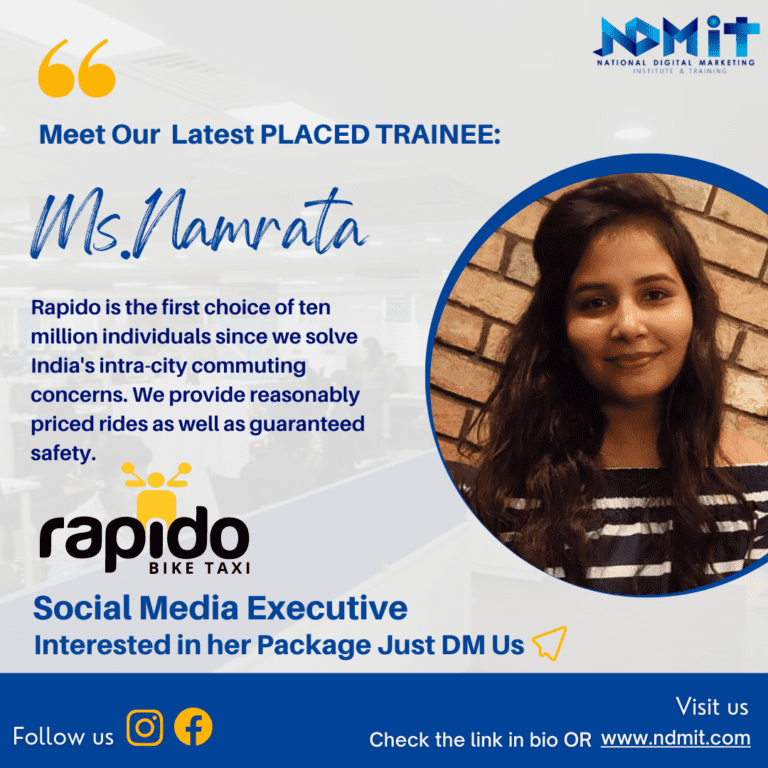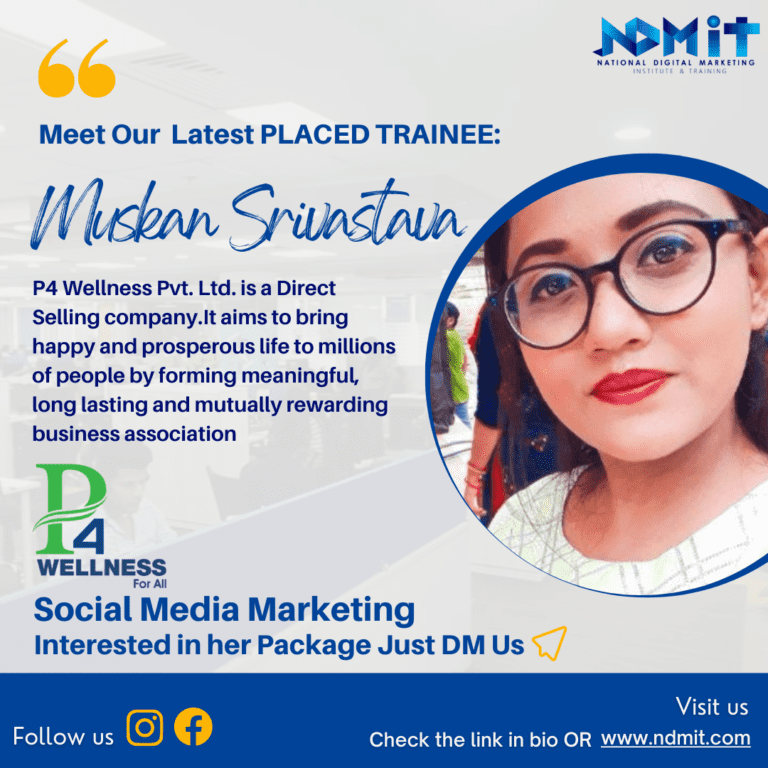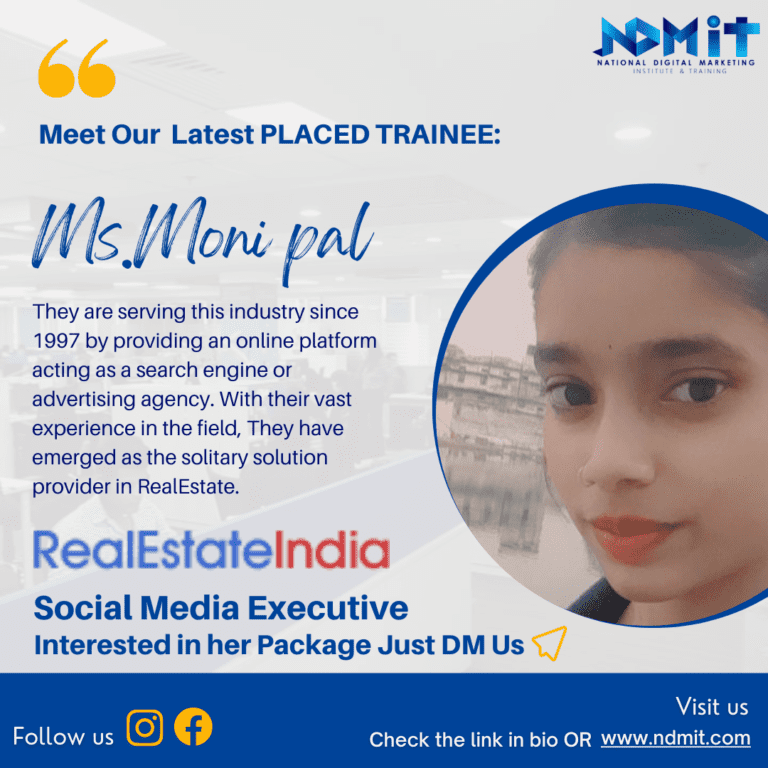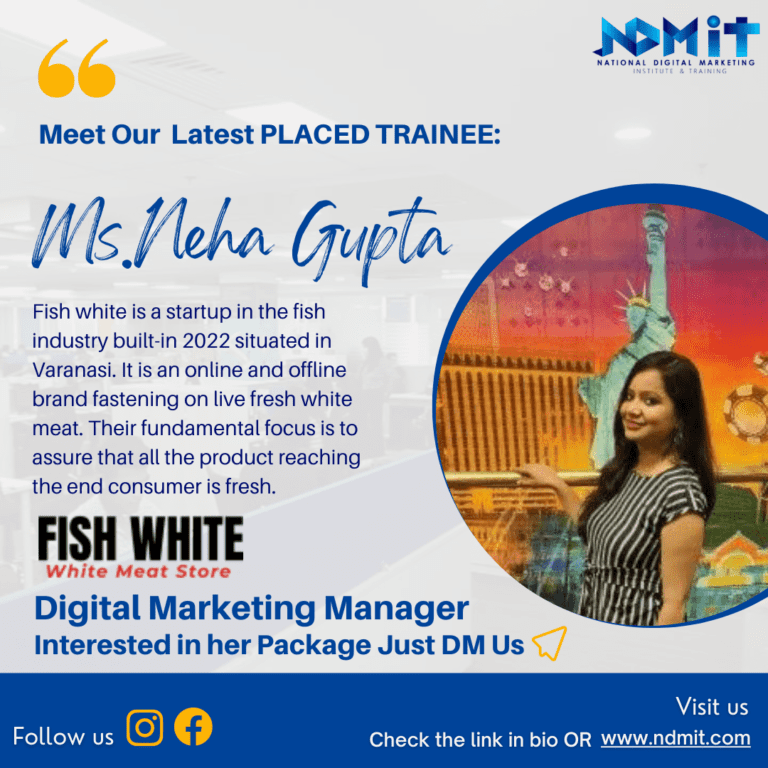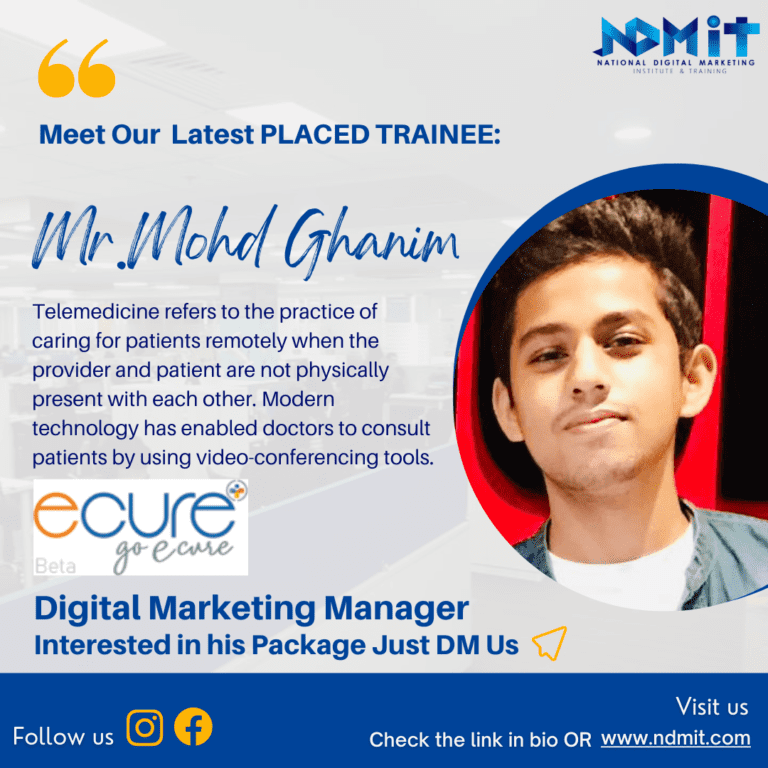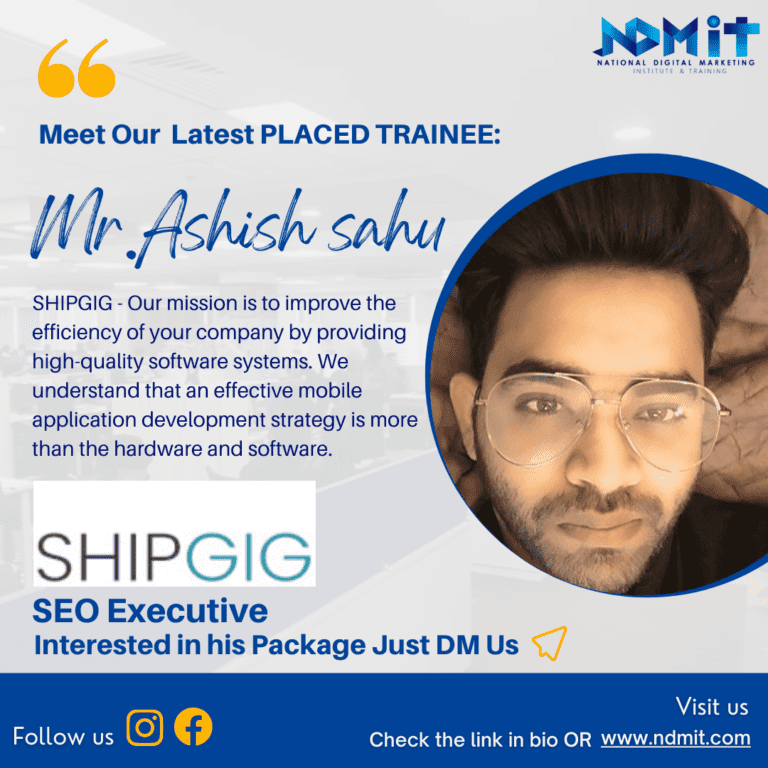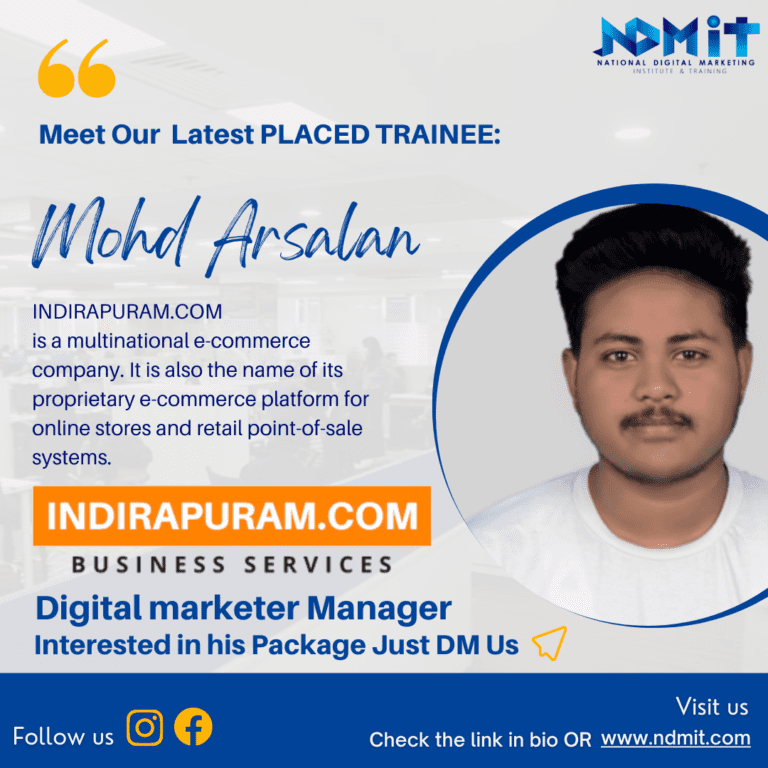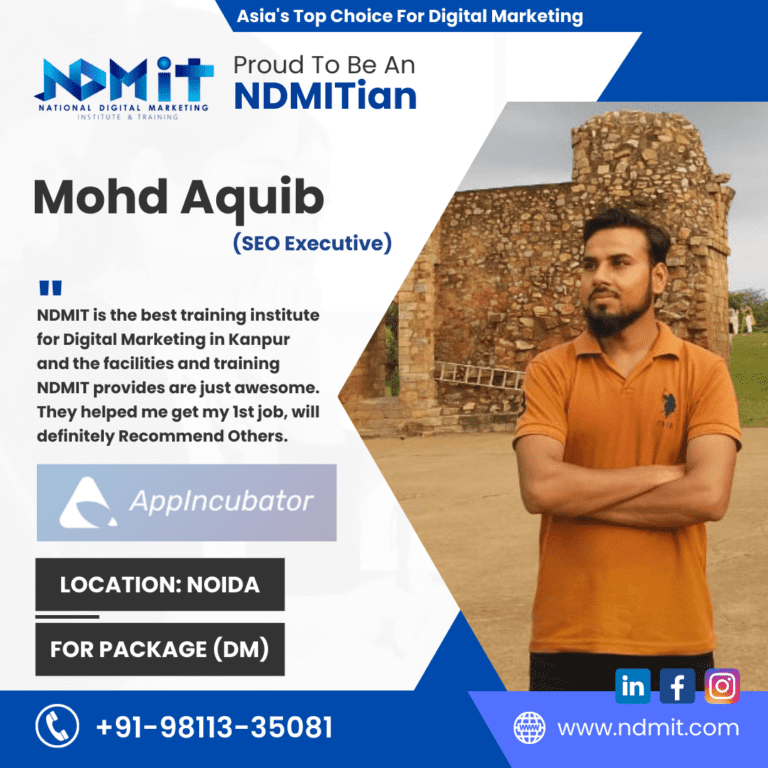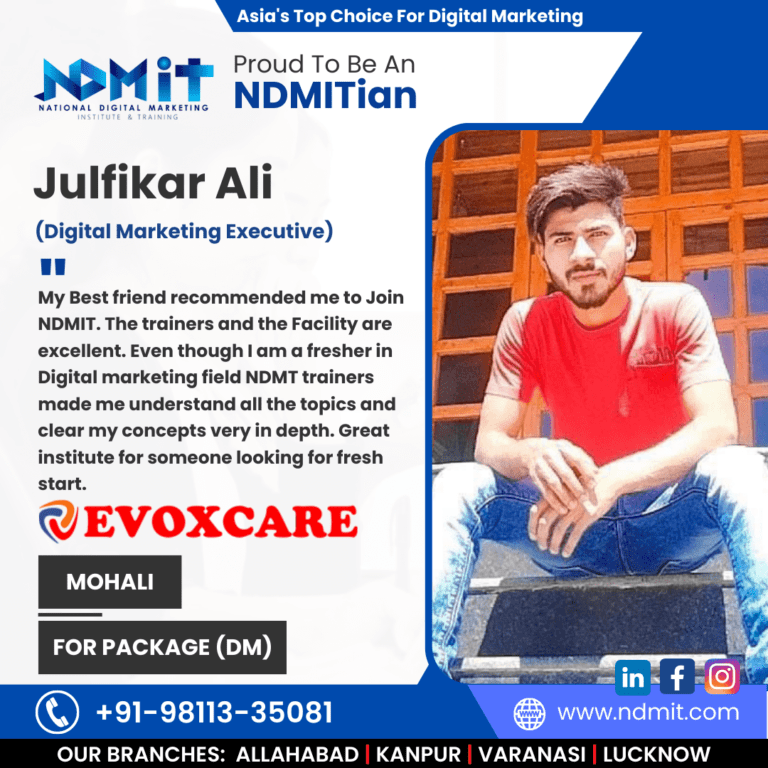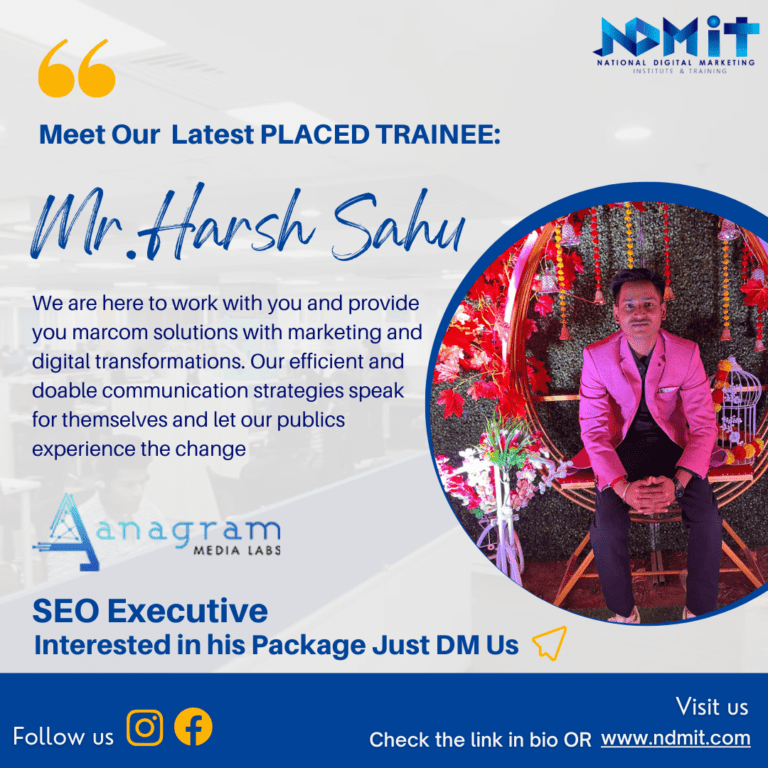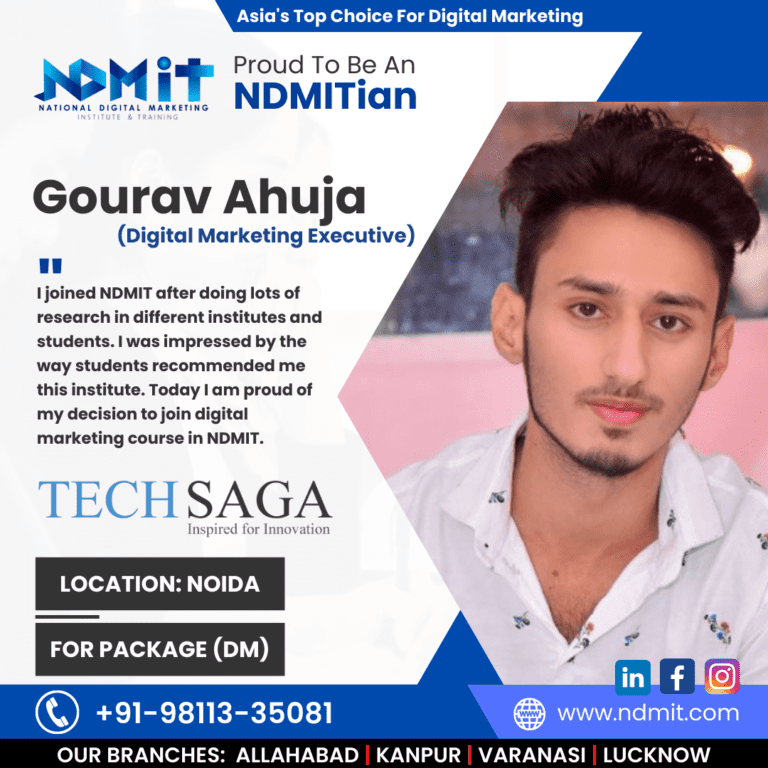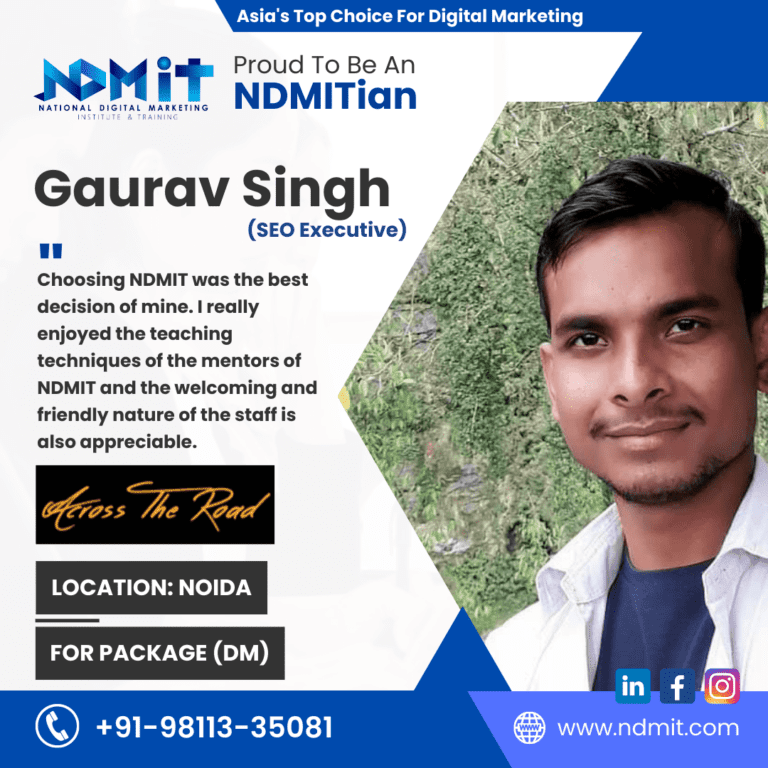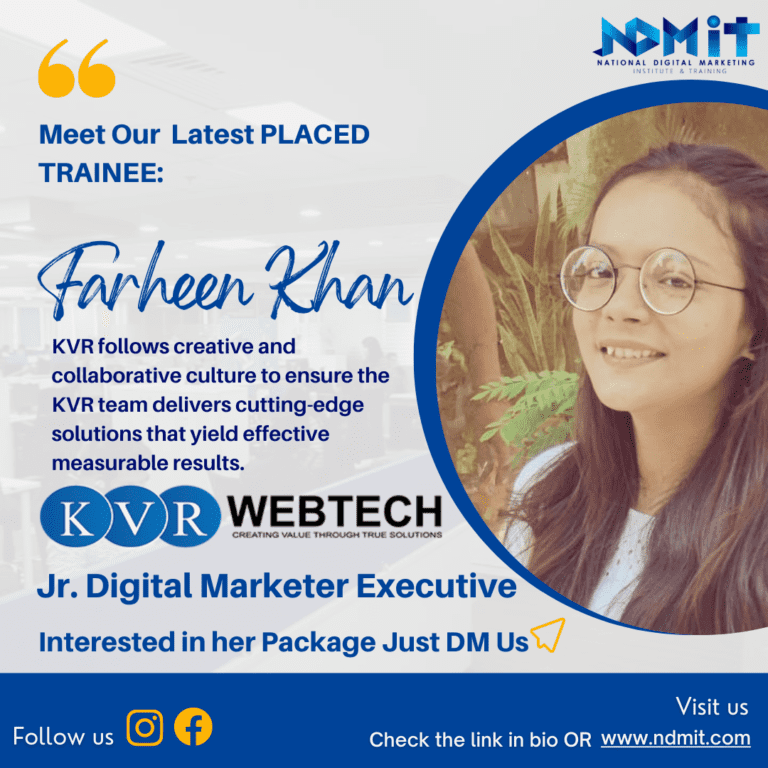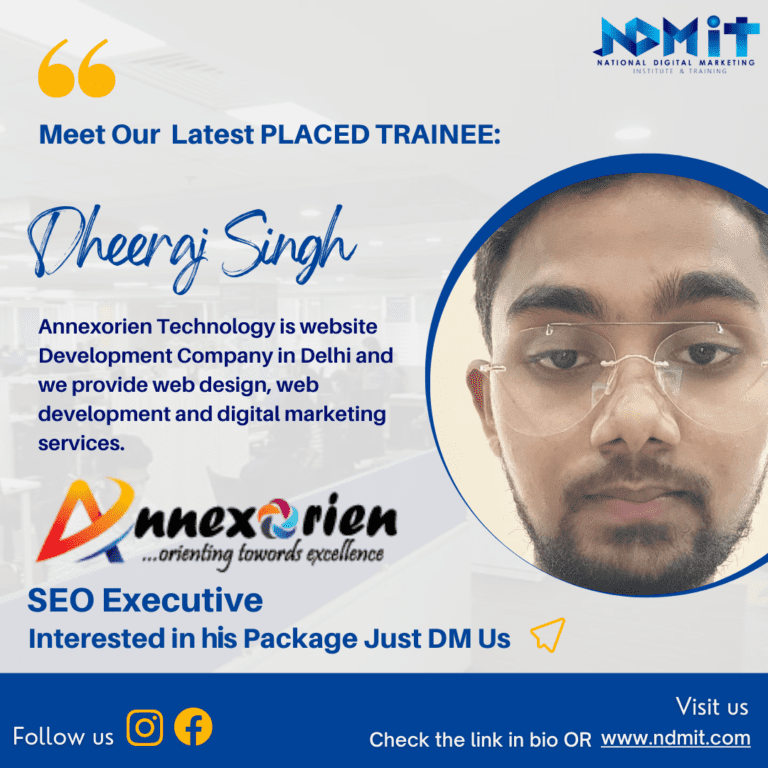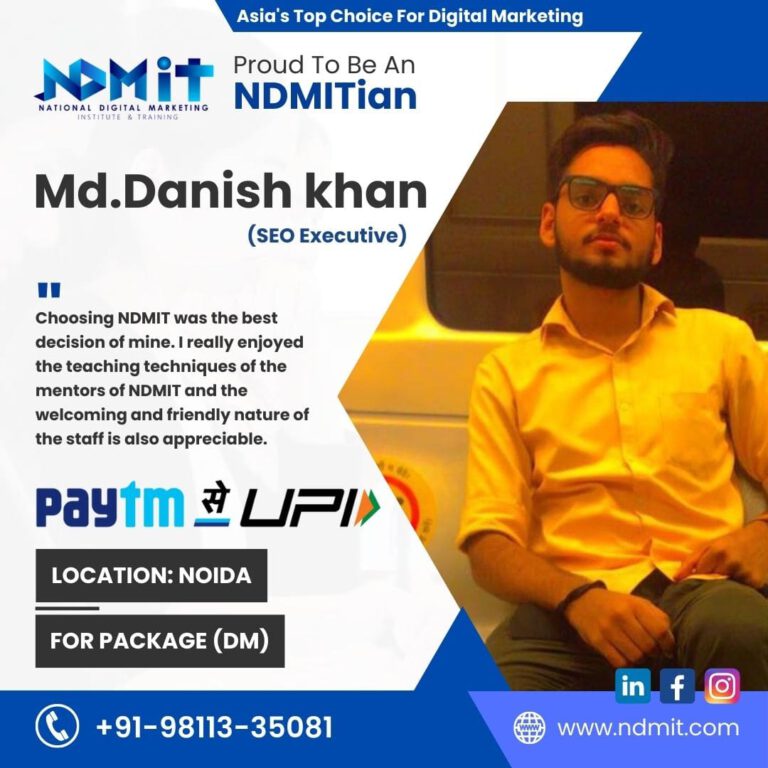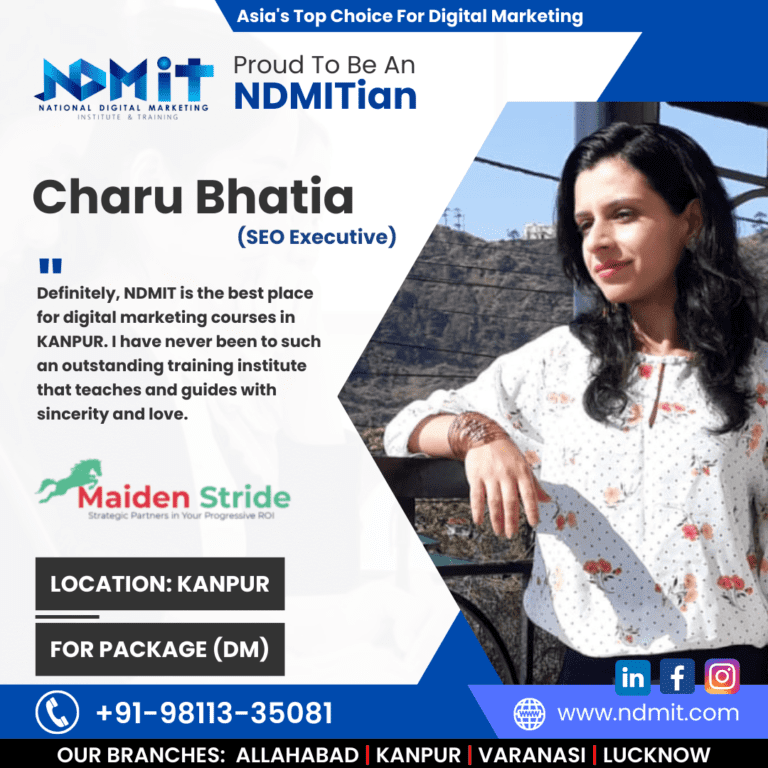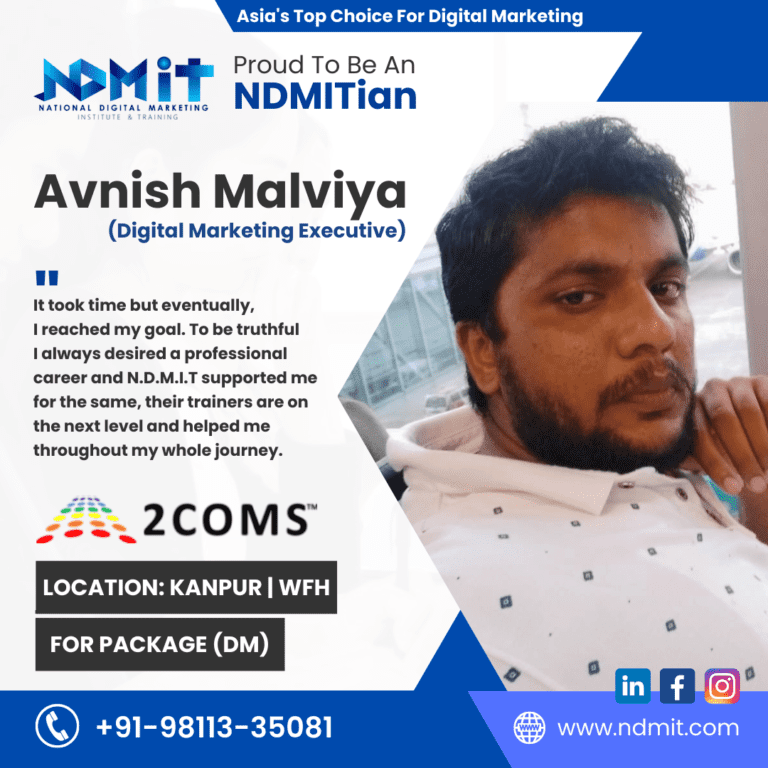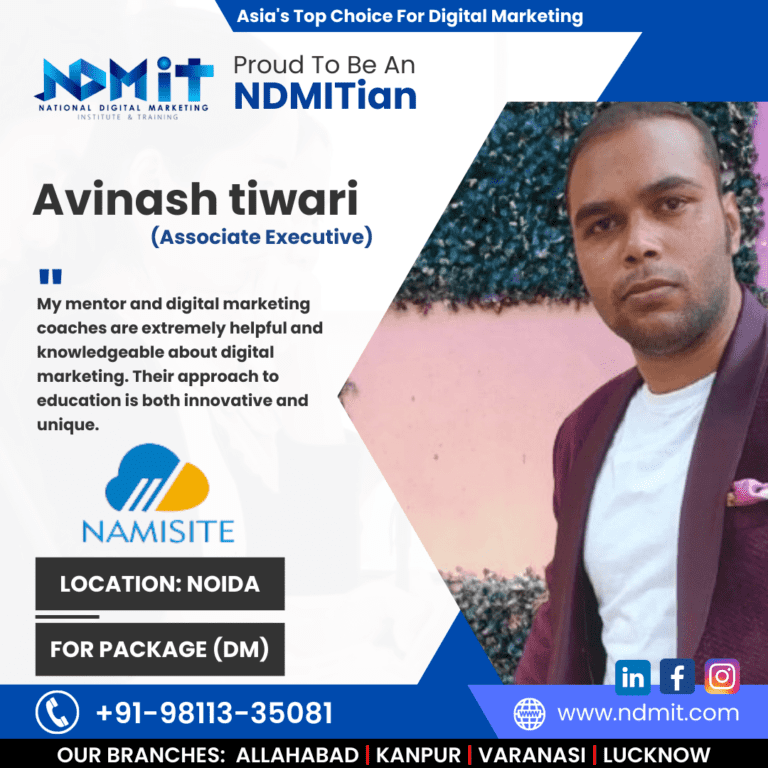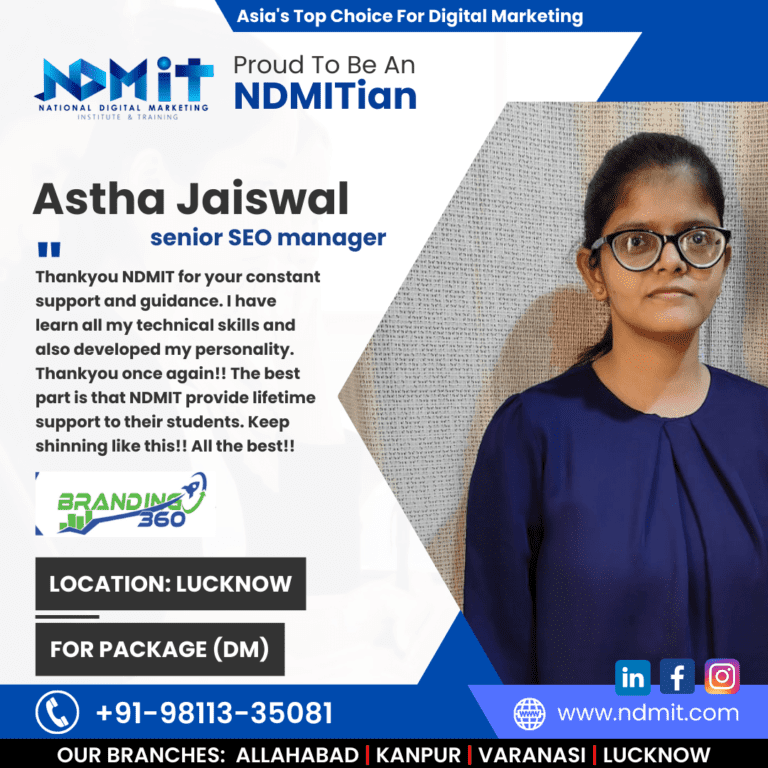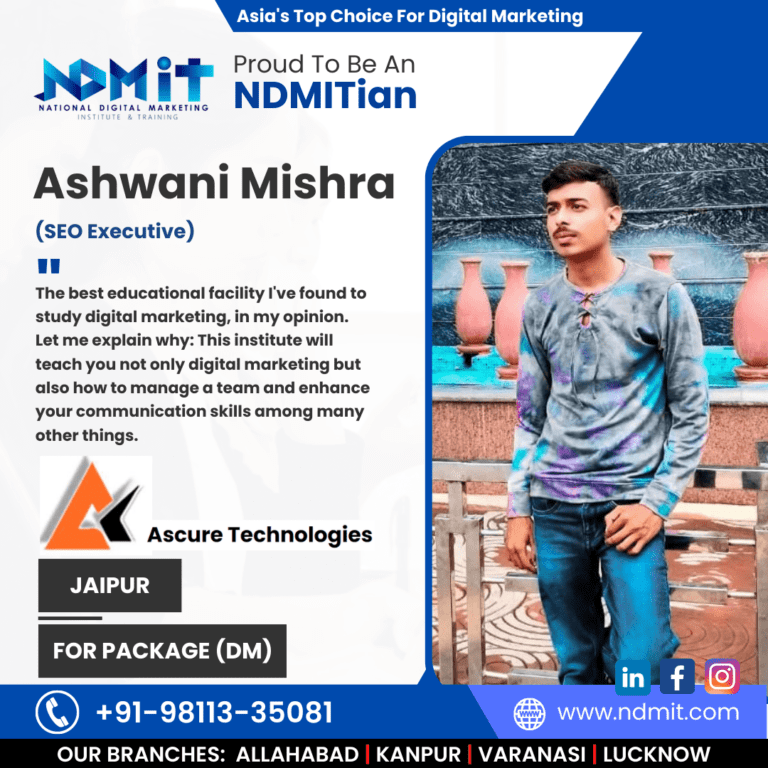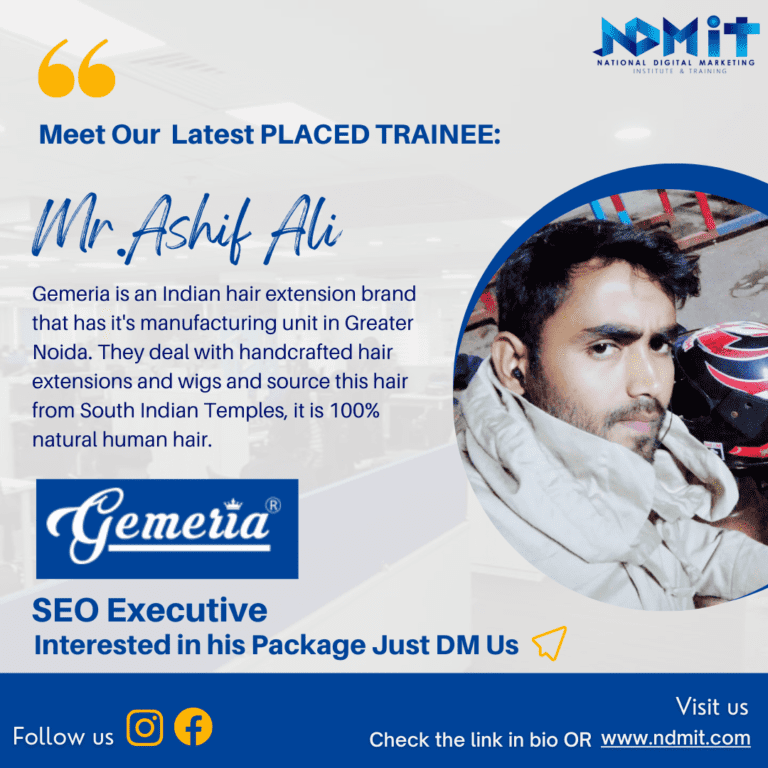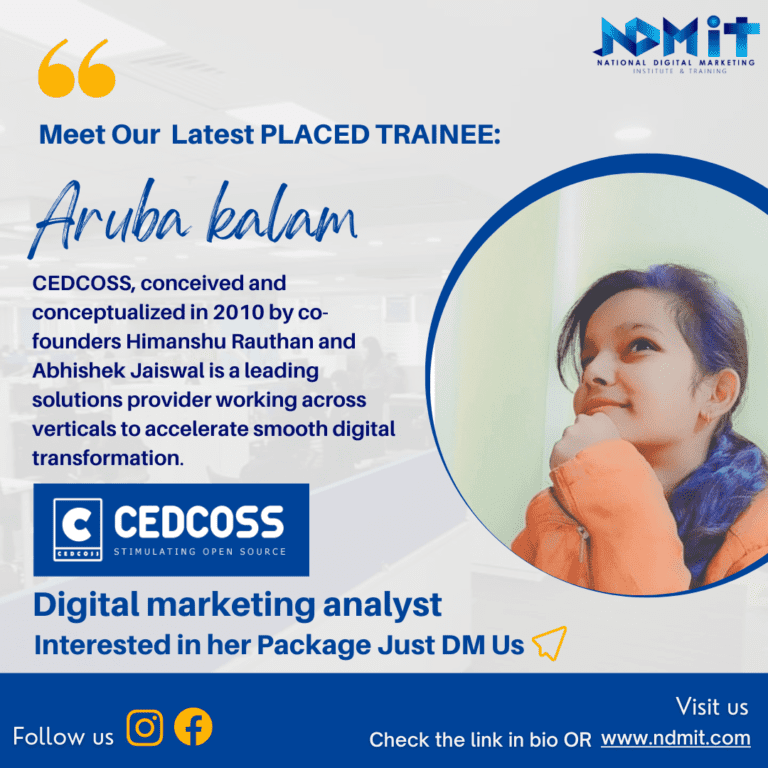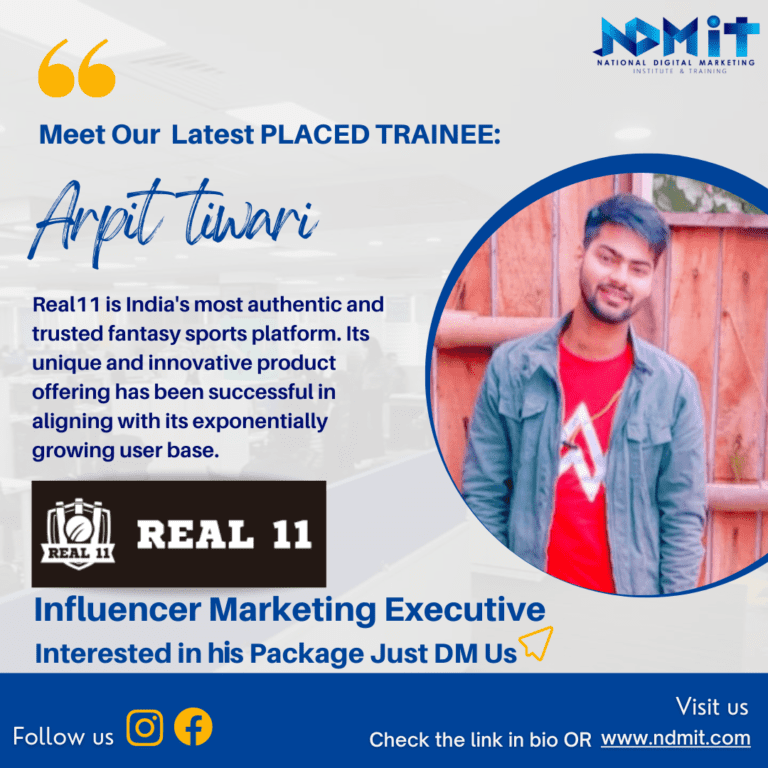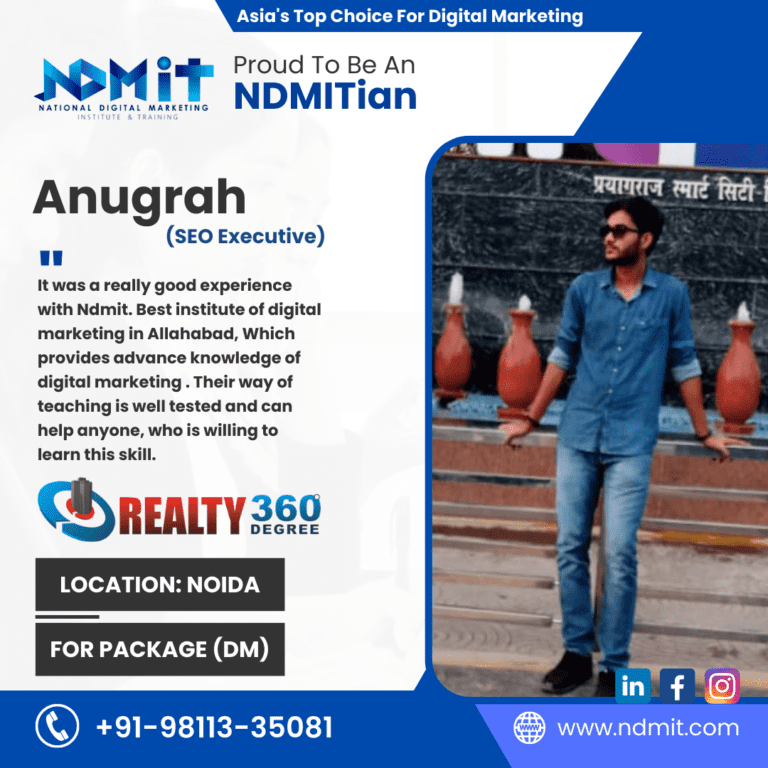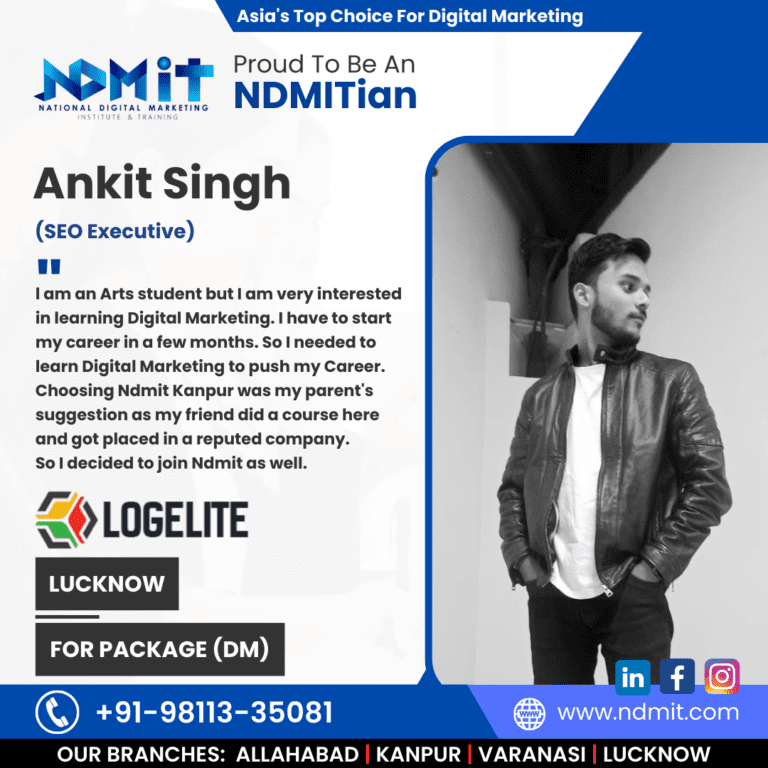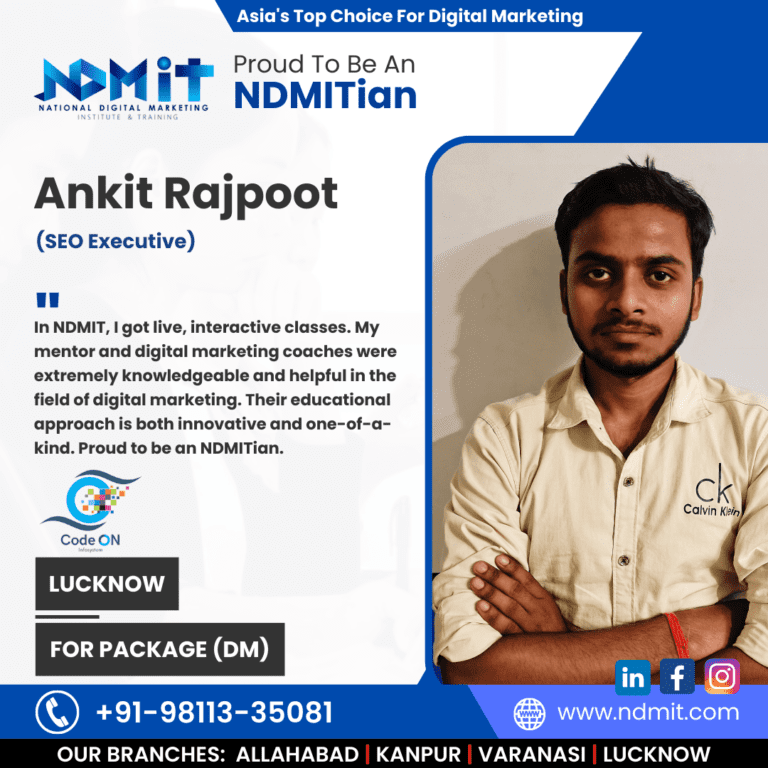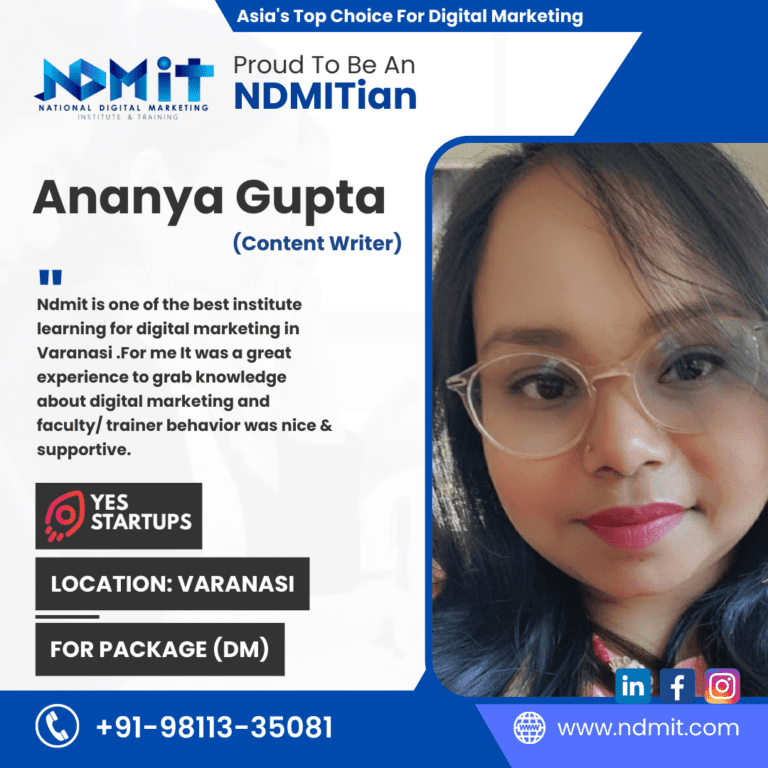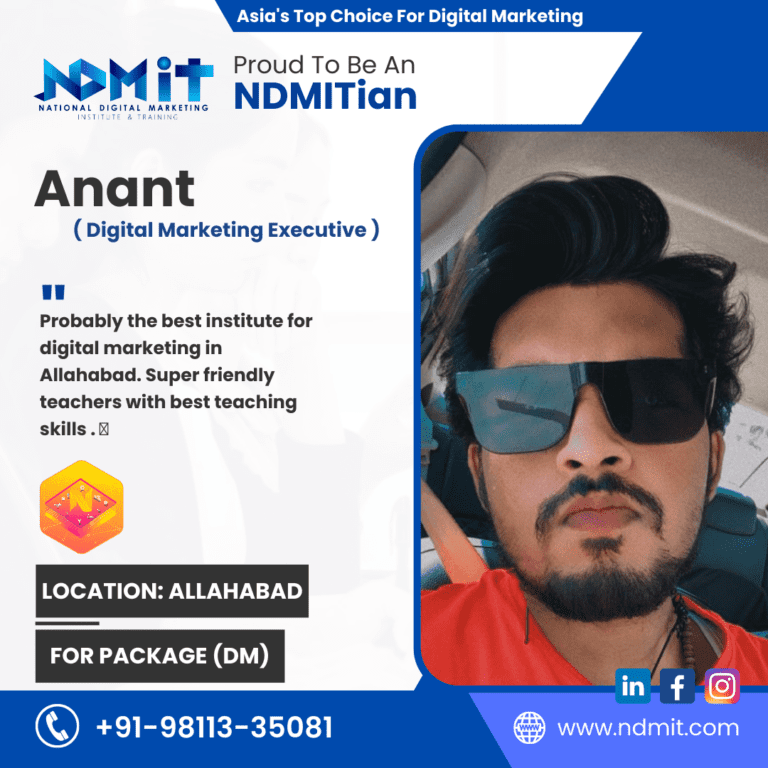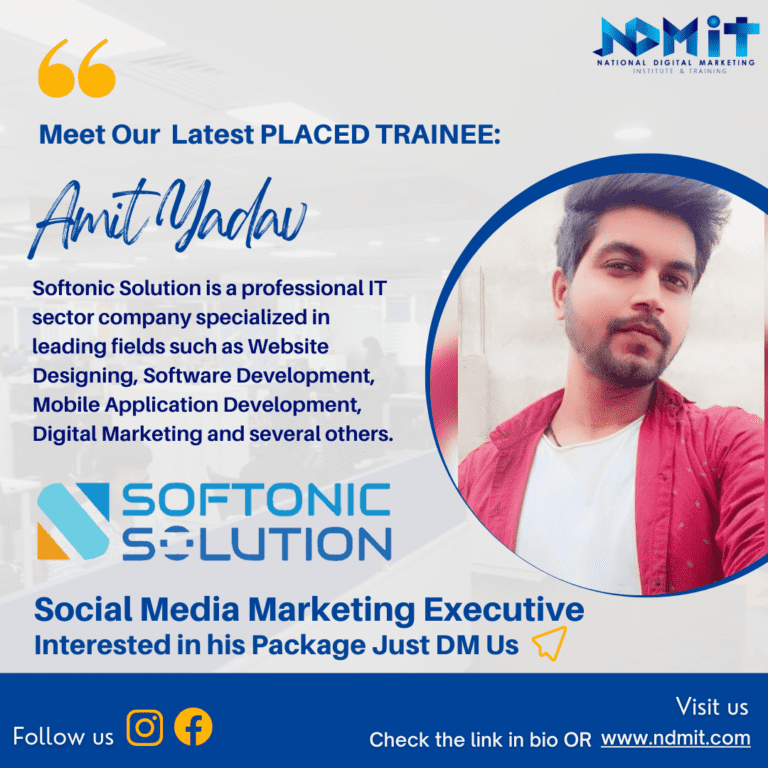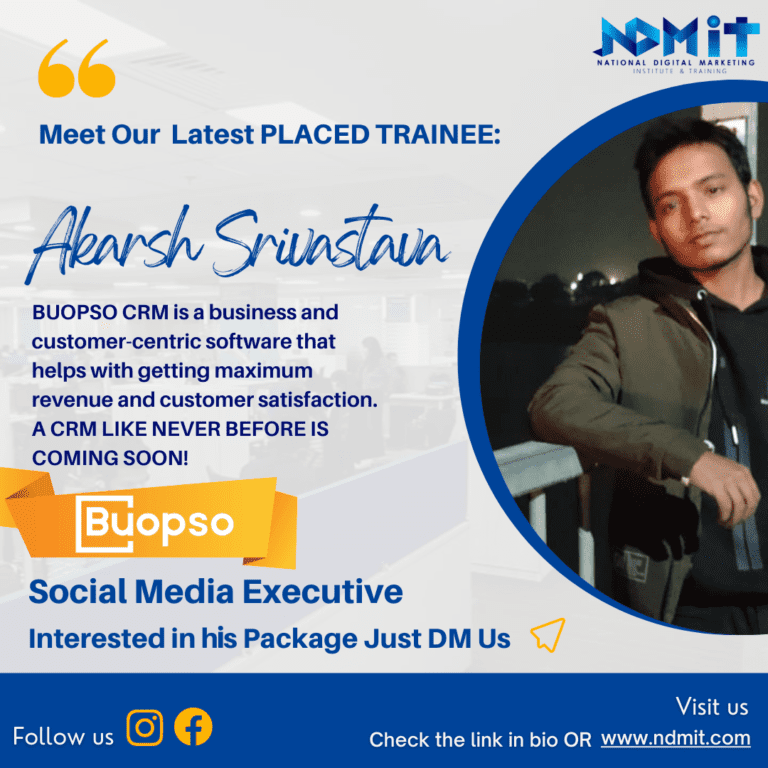 Get the Detailed Curriculum and faculty member list.
Their unique method or their hybrid learning model (as they call it) starts with a series of high-quality online video courses, followed by weekly live training sessions, custom-tailored 1-on-1 mentoring sessions, and in-class presentations.
The course syllabus is divided into terms and modules that are taught in-depth to ensure a holistic understanding and training for each student.
Introduction to Digital Marketing
Content Marketing
Graphic designing with canva from scratch
Lead generation
Landing page practical
You tube & youtube SEO
ORM
Affiliate marketing
Google Adsense
E-commerce website creation
Email marketing
Mobile Marketing
15+ Modules
Organic Social media marketing
Copywriting
Google analytics
Google search console
Introduction of SEO
Local SEO
Buyer Persona
Keyword research
Introduction of Google ads
30+ Modules
Live Session with Renowned Marketers
ON-Page SEO
OFF-Page SEO
In-depth Google Ads
Facebook Ads
Instagram Ads
Twitter Ads
LinkedIn Ads
Competitors Analysis
Paid Tools walkthrough
Client Interaction
Mock interview
Presentation Session
Interview Preparation
Live projects
Know What You Will Learn!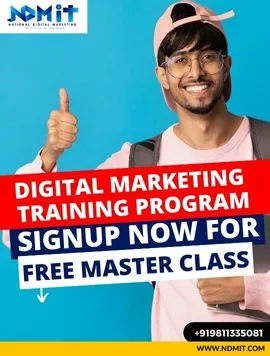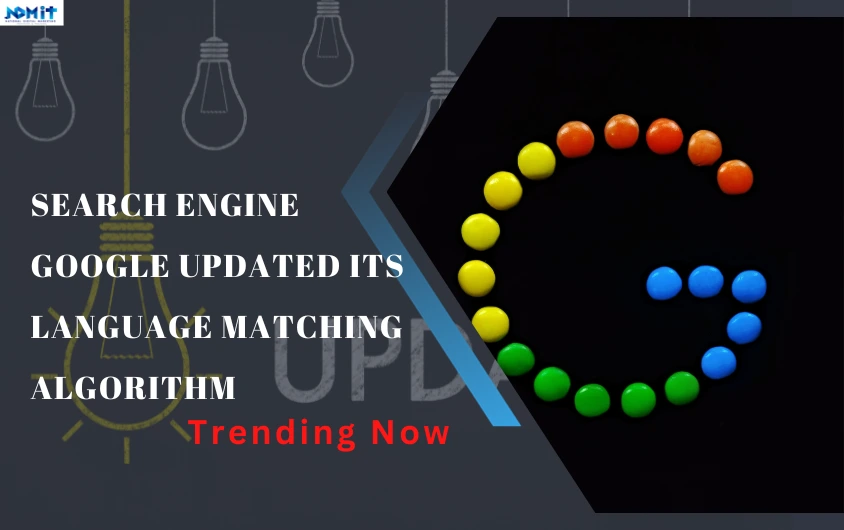 Search Engine Google Updated its Language Matching Algorithm
26 September 2023
Search Engine Google Updated its Language Matching Algorithm : Well, it's all thanks to their language...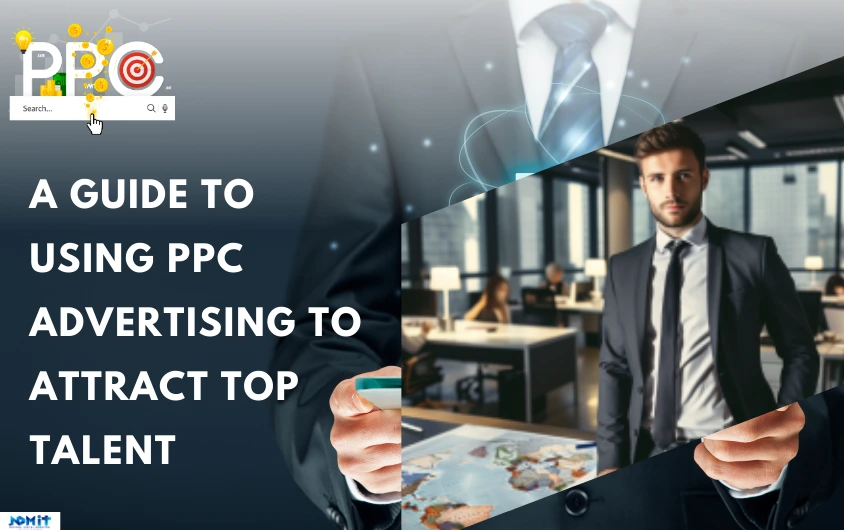 A guide to using PPC advertising to attract top talent
26 September 2023
A guide to using PPC advertising to attract top talent : We know how tough it can be to find the best...